Outstanding performance will always be noticed in one way or another. Great managers and effective leaders recognize excellence and reward them in different ways. One way is to give them excellence of certificates as a way to motivate them as well as serve as good examples to other employees.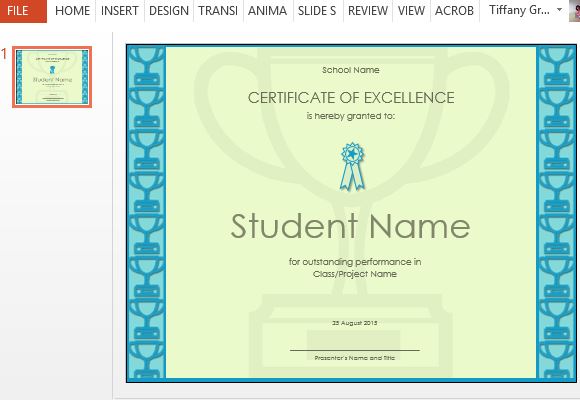 The Printable Excellence Certificate Template for PowerPoint is a great way to motivate students or employees so that they will continue to do what they do. Meanwhile, it will also inspire and encourage others to strive for excellence as well. This template features a clean and beautiful layout that is versatile enough to be used by businesses, organizations, schools, and even households.
This Printable Excellence Certificate Template for PowerPoint contains images of a trophy, which signifies excellence and success. This image can be seen in the blue trophy pattern on both sides of the certificate, forming a blue border. The image is also duplicated in gray in the background.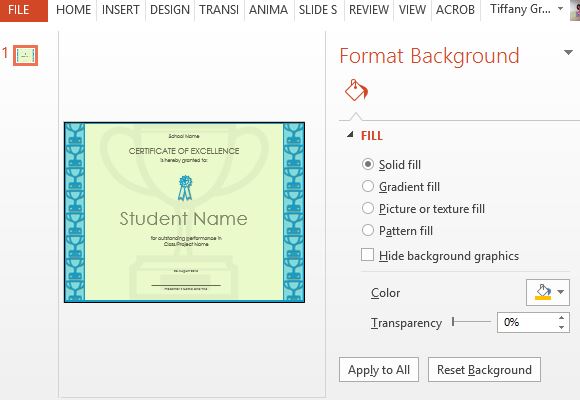 The text of this Printable Excellence Certificate template provides a guide that you can use to visualize how your own certificate would look. It features space for your school name, Certificate of Excellence header, student name, class or project name, date, presenter signature, and presenter name. This way, you can just fill out the necessary information and hit print anytime you need to create a certificate of excellence.
You can edit and print as many as you need with only this one template, and you can be sure that your certificates come out looking outstanding as well. This is because the template is printer ready and compatible with most PowerPoint versions in use today.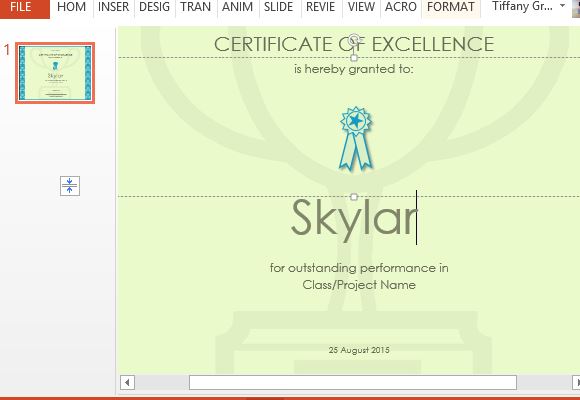 You can easily upload or save this to your OneDrive account to make it your go-to template for motivating and recognizing employees or students for almost everything they do or are good at. Simply log into you OneDrive account to access the template and edit it even when you're on the go, straight from your mobile devices or any computer.
Go to Download Printable Excellence Certificate Template for PowerPoint