There are many ways to keep your audience attentive to you and your presentation. Through animations and videos, you can create more interesting presentations that can boost the concentration of your audience and make it even more appealing to them. A very good presentation or slide deck should have the right balance of information and interesting imagery.
Add Sound and Video to PowerPoint Presentations
The Jukebox PowerPoint Template that we will discuss in this article will allow you to make PowerPoint presentations with both audio and video. This template is designed specifically for helping you present your ideas using videos and sound.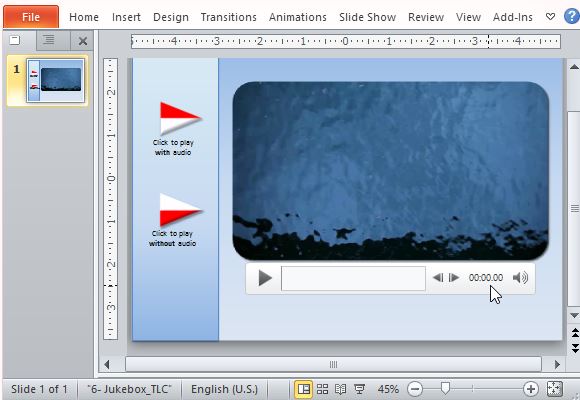 Standard and Simple
This Jukebox PowerPoint Template is standard enough for any presentation topic, yet simple enough to allow anyone to use it for their presentations, whether they are PowerPoint beginners or advanced users.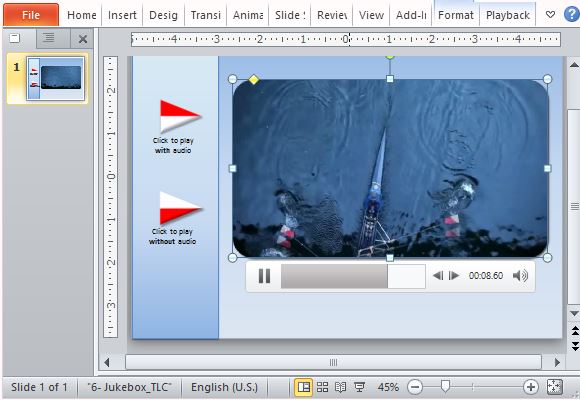 This template can be used for those whose presentations require sound bites and video clips to more effectively convey information. That is why it is highly suitable for presentations involving those in the music, film, theater, entertainment, and similar industries. Through this template, you can present demos, jingles, music videos, digital designs, audio visual information, and other creative works.
Easy to Understand Instructions
This template works best with PowerPoint 2010 and still compatible with later or earlier versions. It contains easy-to-follow instructions for anyone to reproduce or use the template and the effects that come with it.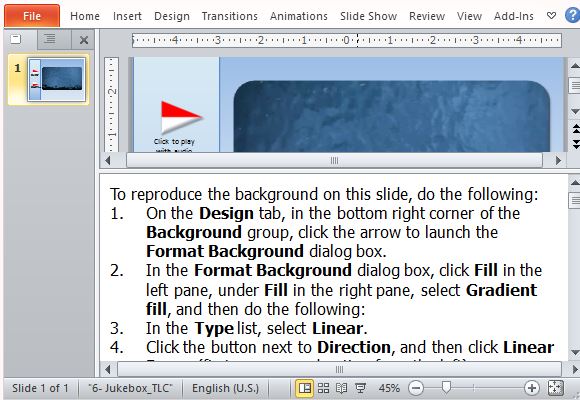 This single slide template has a blue background that you can customize or modify for your own theme. It also contains buttons that you click on to signal the start of your sound or video clips. You can easily insert your own video or sound clips and copy and paste the slide to your own presentations.