If you are involved in the restaurant business or are simply looking for a beautiful way to present your dinner menu for a special event, you know you definitely need a menu maker template. To help you get started, you can check out the following template.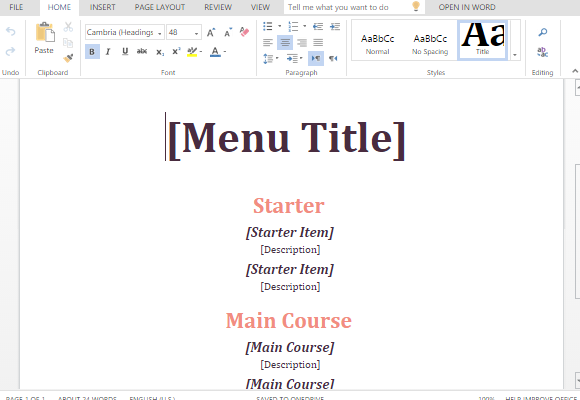 This Menu Maker Template for Word Online is a convenient menu maker that you can use for all your meals. This menu maker is great for intimate and elegant dinners, as well for big functions and events. This template can even be used by fine dining restaurants as well as by other food service establishments that change their menu frequently.
This Word template features a clean, crisp, white background with an elegant set of font styles. The font styles vary to allow you to distinguish the various meals from each other, as well as create descriptions for each meal. If you want to print the menu on textured, board, or specialty paper, you can even do so without worrying about readability. In fact, this template is designed to be easily readable whatever material you print it on. It is also printer friendly, making it very convenient to print as many copies of the menu as you need.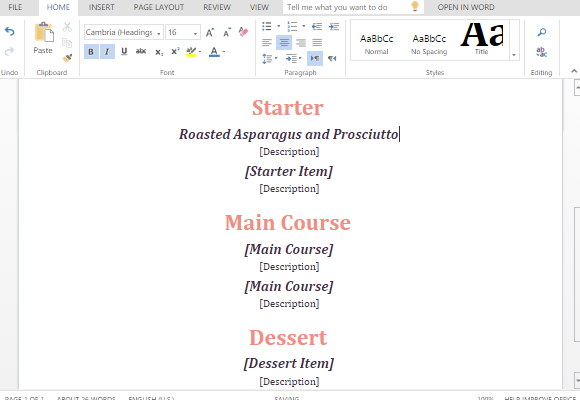 The menu has a title in big bold letters, and you can even put your restaurant or event name on this space. Below this are the different dishes for a three-course meal: Starters, Main Course, and Dessert. For each of these courses, there is enough space for two dishes with descriptions. This format allows you to provide choices for your guests. You can also add more dishes as you please.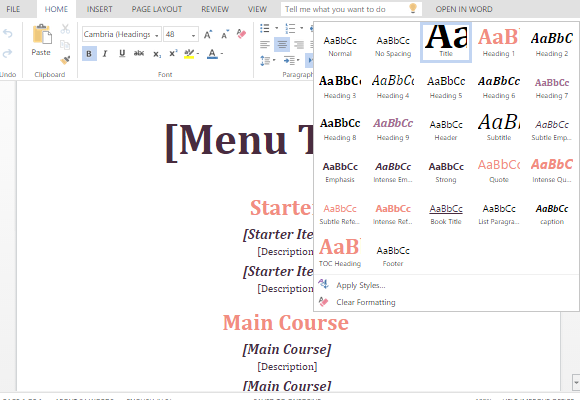 You can also easily customize this menu maker by changing the font styles and adding your company or organization logo, as well as designs and visuals that can align the menu to your theme or brand.