Halloween is just around the corner and while kids and kids-at-heart are becoming more and more excited as the day approaches, you can start preparing for your own Halloween party. Surely, plans have been made weeks before the event and as you wrap up your preparations, you may be looking for some spooky Halloween party invitations to send out to your guests. Fortunately, you can easily make such invitations using free templates for Microsoft Office.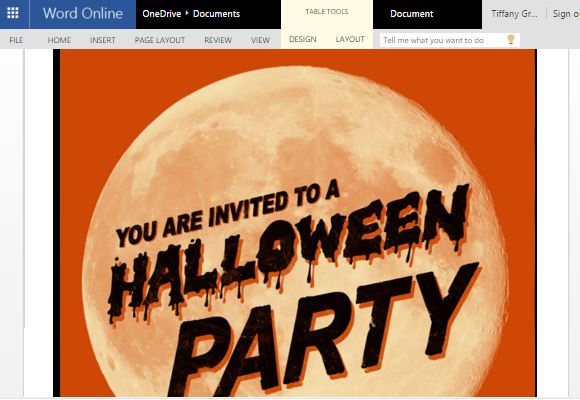 In this post we'll show you how to make Halloween party invitations in Word, making your upcoming Halloween party even more fun, exciting, and economical for you. This Halloween Party Invitation Template for Word can help you create beautiful invitations for the event without the hassle and additional cost entailed compared to having it done by a third-party or professional.
Printer-Ready Invitation Template
This party invitation is printer-ready and you can easily print as many copies as you need, so you don't have to throw any extra copies away. You can also customize the words and event details to your own with ease.
This template features a black and orange color scheme, which is popular during Halloween season. Just a glance will invite people to read more, especially upon seeing the spooky-style text and the foreboding image of a full moon as the background. To add to the spooky feel, there is also a collection of popular Halloween images such as flying bats, dead tree, and haunted house.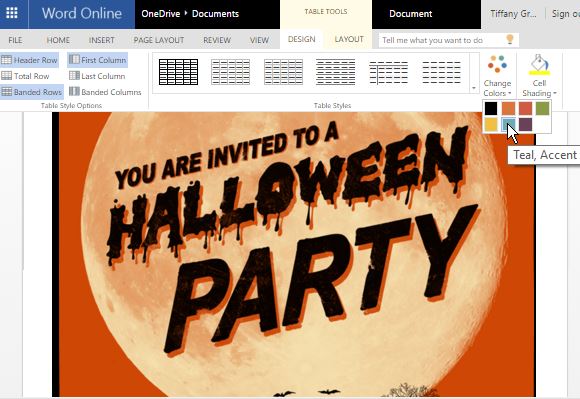 Easily Create a Spooky Invitation Every Halloween
Below the main image are the details of the event, in white and orange text over a black background. Here you can follow the sample text to guide you with what details you need to include in your invitation. Just delete the sample text and type your own. Include the date and time of the event, as well as the address of the venue.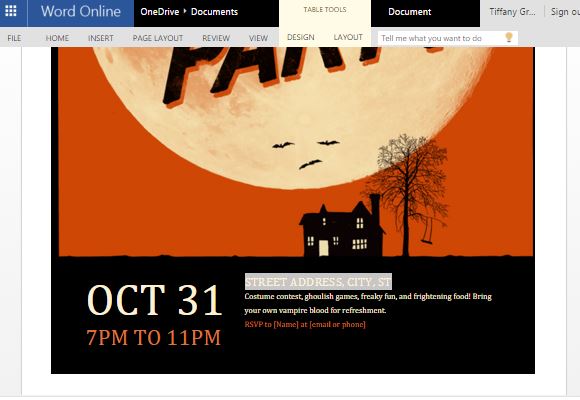 You can also add instructions and a preview of what to expect from the party. There are also details for RSVP.