Fathers play a big role in the family, as they are not only the traditional leader and decision-maker that helps the mother with the household, they also serve as role models for their kids. Today, as the family roles become more flexible to suit the modern times, fathers can also play additional roles in the family and in the upbringing of their children.

Greet Your Dad on Father's Day
Father's Day is celebrated around the world every year in order to give thanks to all the fathers in the world for the role they play in their families' lives. The Father's Day Card Template for Word is an excellent template that can help you create wonderful, heartfelt cards for free. This template is a wonderful template that you can use many times to greet all the fathers that you know; a Happy Father's Day.
With simple illustrations that are truly meant for fathers due to its no-frills design, any father will love to have this template. It has an image of a father and son on the front part of the card, with a "Happy Father's Day" message underneath. Then, the inside part of the card has a simple father and son image in a thumbnail design, with a premade message underneath. To personalize your own message, just delete the sample text and just type your own Father's Day message.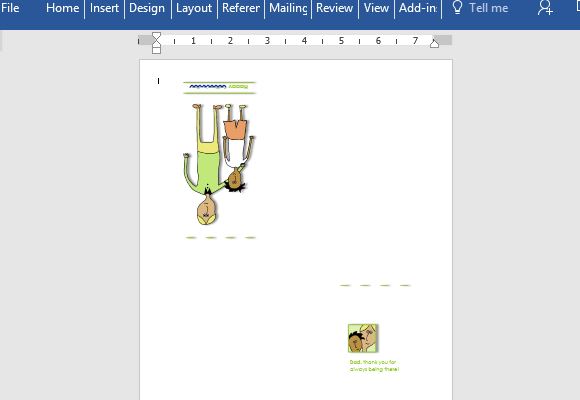 Make Your Father Feel Extra Special
This exceptional card template is free and compatible with most Word versions in use today. It can also be used with Word Online so you can access it anywhere you are, using any computer or device, just by logging into your Office Online account.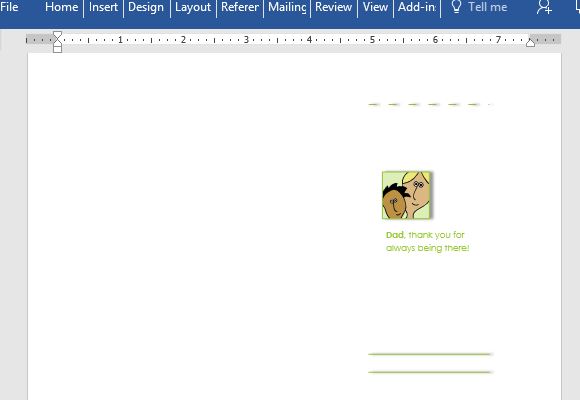 Simple and easy to use, this template is laid out in a standard letter-sized paper. You can print one piece of paper for one Father's Day card, and just fold the paper to create a card. This template can be printed on any kind of paper such as board paper or specialty paper.