4th of July is a yearly celebration that is always filled with family, friends, food, fireworks, and of course, parties. Now if you're one who absolutely just loves 4th of July parties and are fond of hosting them, then you'll like this Independence Day themed party invitation template.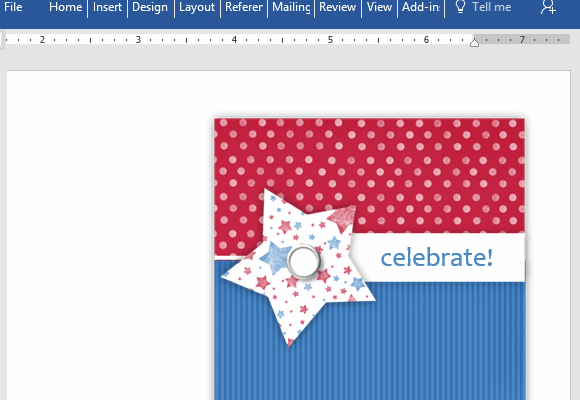 While you can have someone else design and print your party invitations for you, this can prove to be expensive. There's also the possibility that the invitations don't end up looking the way you want them to. So the best thing to do is to just make your own invitation. It's cheap, easy, and your invitations will always look awesome.
This 4th of July Party Invitation Template for Word is a beautiful, lively template especially designed for 4th of July parties. This free Word template is free, which allows you to save money on invitations and put all your budget in making your party even more awesome. This invitation is great for family parties as well as those for your school, organization, company, and many others. It also allows you to create invitations that will give your guests a glimpse of what to expect at your party.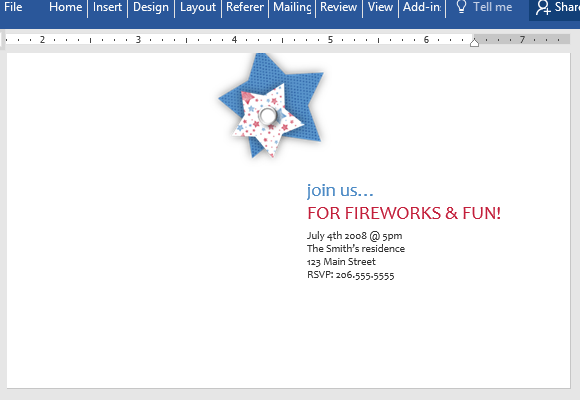 With its festive and patriotic look, guests will immediately have an idea of what your party is all about. The red, white, and blue colors altogether represent the American flag. On top of the invitation is a red polka dot pattern, complemented by the blue stripes at the bottom. This is cut by a white overlay of rectangle shape for your text, and a white star with small star images inside it. There is a text overlay on the rectangle shape, which you can edit with your own words or phrases.
This is only the front of the invitation. The inside echoes the same festive star-spangled theme, though much simpler so your text will stand out. Here, there are text placeholders so you can include important details of your party, such as date, time, place, and RSVP contact information. Of course you can add more text if you want to send a message to your guests.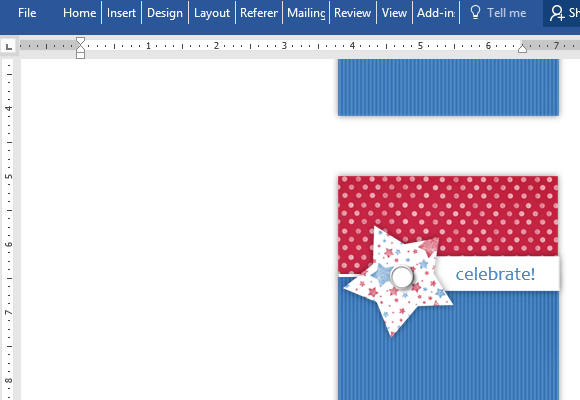 You can print as many copies as you like with this template, giving you a great way to invite guests with an impressive invitation that doesn't cost a lot.