In the earlier times, way back before there were even mobile phones, a letter of introduction was used by someone who wants to be introduced formally to another person. The author of the letter of introduction often asks a third party to send the letter to another person just so they can be introduced to each other, all for the sake of etiquette.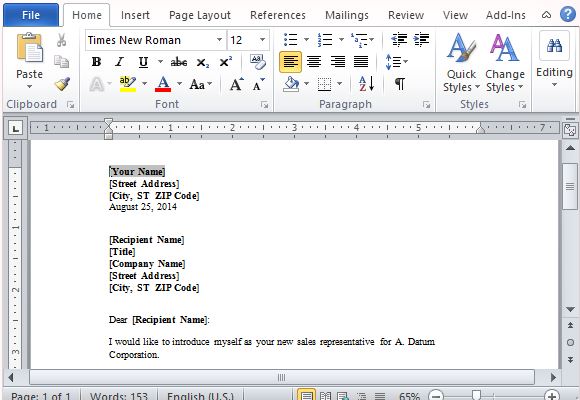 Bring Proper Etiquette in the Workplace
Today, letters of introduction are still being written in the business setting. In customer-centric businesses, a letter of introduction is used by the company to endorse or introduce its representative to the company's customers or clients. In this article, we will show you a Letter of Introduction Word Template for clients, which you can download for free and use for your own company.
This Letter of Introduction Word Template follows the standards of business correspondence, much like many of the free Office templates that you can also find in the Microsoft Office portal. This free Word Template is specifically used for informing clients that you, or your company's representative, have taken over their accounts and that you will be handling all their concerns as part of your customer service commitment.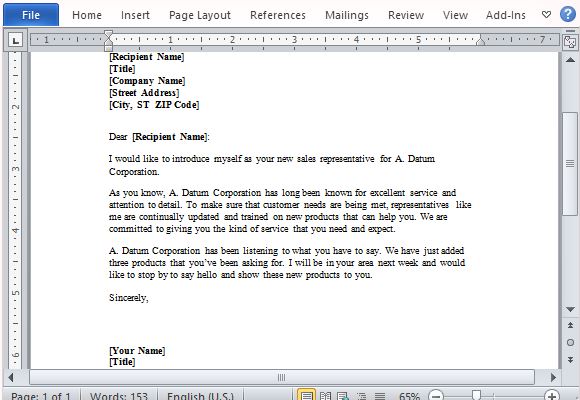 Standard Business Correspondence
This template is professionally designed so you can be sure that you can put your best foot forward and give a good first impression to your clients. This template will allow you to write a clear, well-written and sincere letter of introduction that is formal and yet appealing to your client's needs so that he or she will look forward to doing business with you.
It is also fully customizable so you can write about your own company's merits as well as your own commitment to your company. Simply follow the guides that are within the template.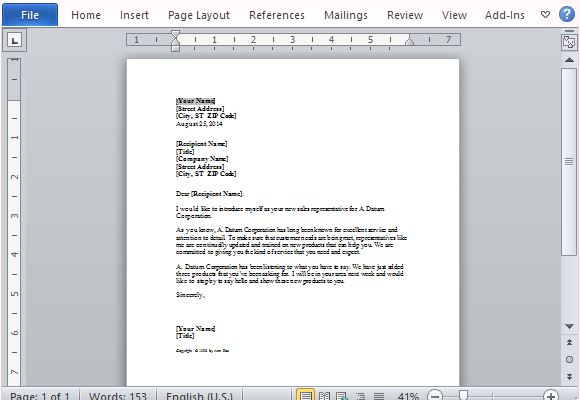 If you want, you can also print this into your company's letterhead to further make this template your own.