Branding is an essential part of every business. If you want to incorporate your branding information in PowerPoint slides, you should try Brand.ai. This free add-in for PowerPoint and Word allows incorporating branding information to your presentations and documents with the help of easy to use tools.
Install the Add-in
You can install Brand.ai in PowerPoint 2013 and later editions via the Office Store from the Insert tab. Just search and add Brand.ai. Once the add-in is installed, the add-in provides a welcome message with instructions to help guide the user.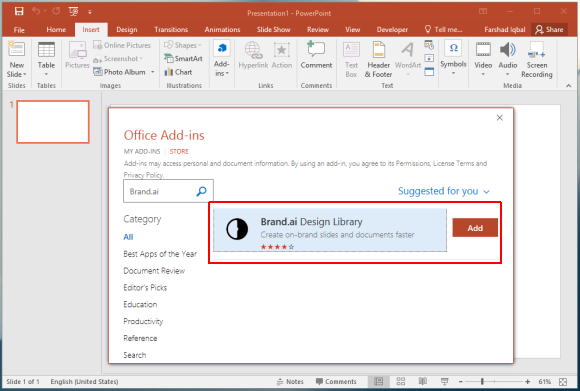 You can start using the add-in by signing up for a free Brand.ai account. After you are logged in, you will be able to create brand slides right from within PowerPoint.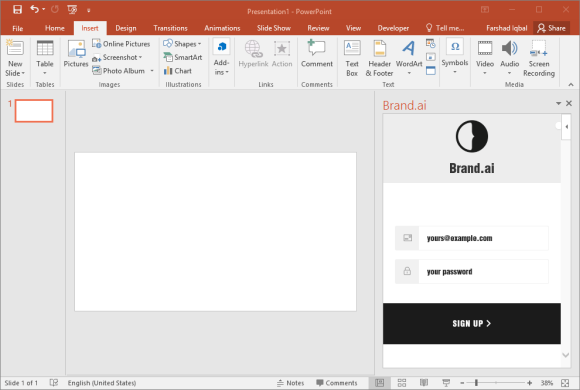 Create Standard Branding Templates
The add-in provides some sample images, logos and icons. You can also get a fair idea about where to place what part of your branding after making a template from these sample assets, as well as upload your own to Brand.ai.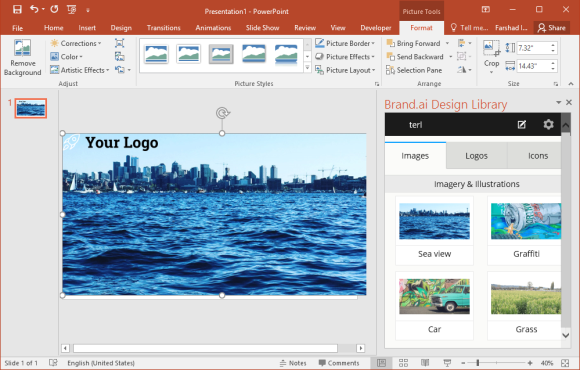 Add and Sync Your Logos, Icons and Images
You can make use of the Brand.ai images, icons and logos uploaded to the Brand.ai account and keep them synchronized for all your employees. We uploaded a sample logo to our online account and later synced it in PowerPoint to test the service.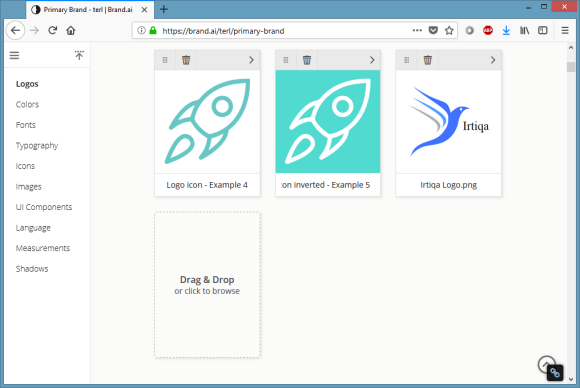 As you can see from the below screenshot, the bird logo has been synchronized in PowerPoint. We had uploaded this logo earlier via browser to our Brand.ai account.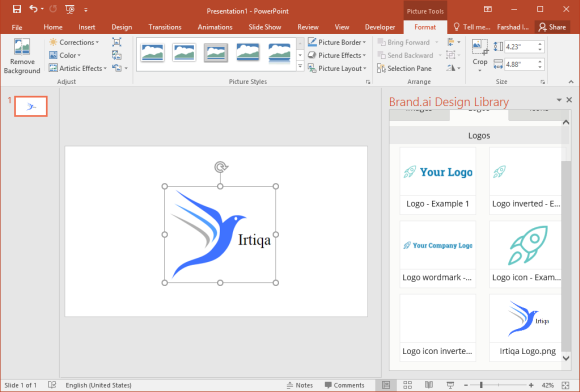 Brand.ai Introductory Video
You can find out more about this add-in from the developer's introductory video.
You can add images, logos and icons which make up of your organization's branding, as well as define colors, font and other essential details to ensure your staff is able to make use of the most updated branding tools for making their documents and presentations.
Go to Download Brand.ai Add-in