One of the best ways for conducting free online surveys is to use Google Forms. It is an easy to use web application by Google which allows creating surveys and quizzes. All responses are then recorded and revealed in the form of a chart automatically. You can also view the responses in the form of a spreadsheet. Let's take a look at how you can create a survey using Google Forms.
Pick a Form Template or Start from Scratch
To create a survey, you can either access Google Forms via Google Drive or go to http://google.com/forms. You can start making your survey either by using a readymade template or start a survey from scratch.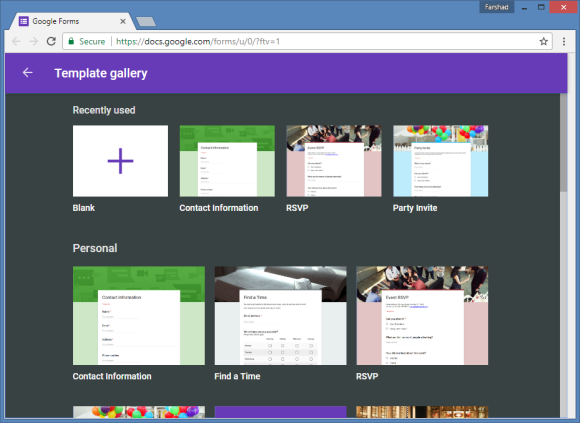 Select Survey Type and Begin Adding Questions
Add a title and description for your survey and begin adding questions. From the drop down menu on the right, you can pick the type of survey or quiz that you wish to make. the given options allow making a multiple choice form, a survey with checkboxes, dropdown, short answers, etc.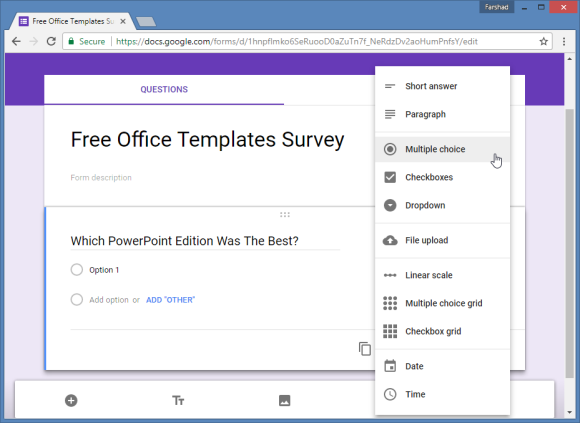 Add Videos and Images to your Survey
You can also add images, videos and text across your survey to further enhance it.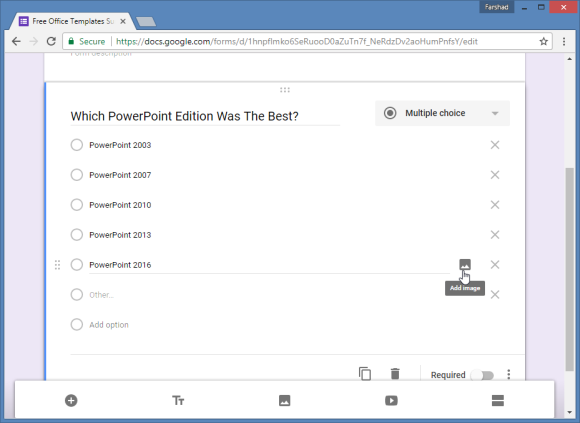 Google Forms supports adding images from your device and online sources, as well as videos from YouTube.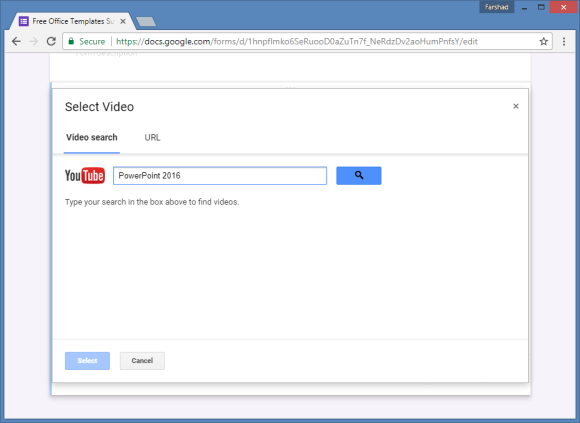 Invite Collaborators to Work on your Survey
You can use the various configuration options to seek help by inviting collaborators, as well as to adjust the settings for your survey form. Among the various options given via the More menu, you can invite collaborators, print your survey and get a pre-filled link.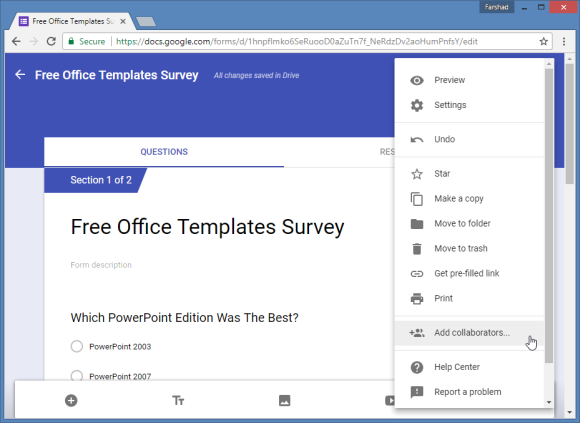 Share Survey to Respondents
Using the Send button on the top, you can invite respondents for your survey, get your survey link, share the survey on Facebook, Twitter and Google Plus, as well as get an embed code to embed your survey to a website.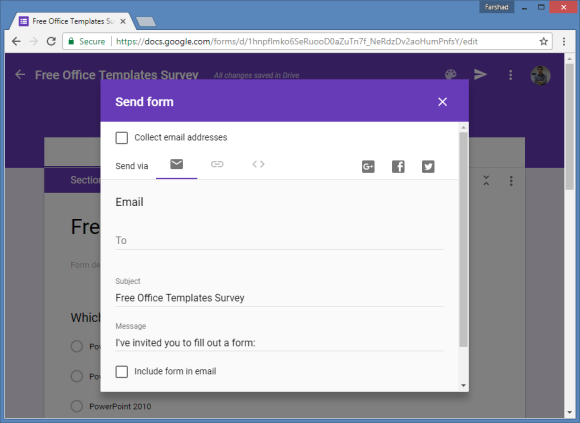 Get Real-Time Survey Results
You can view real-time survey results and even view the information regarding the responses to your questions in a spreadsheet.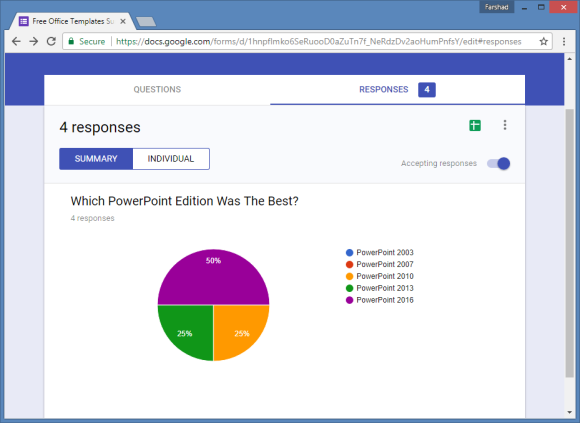 Google Forms is incredibly uncomplicated and easy to use for making surveys and quizzes. Its ease of use and mobile compatibility makes it the perfect free tool for designing your surveys and quizzes online.