If you want to represent your company's structure either for a company profile, presentation, sales pitch, or simply to display an organizational chart in your office, you may find yourself needing a graphic designer. However, graphic designers may add costs that your company is better without. Therefore, you have to find another option that is more cost-effective yet can still bring in the same results.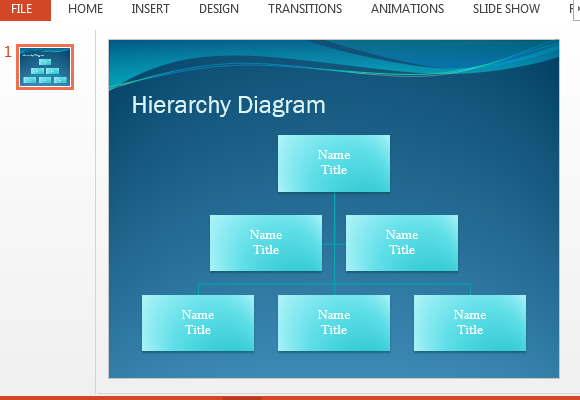 The Hierarchy Diagram PowerPoint Template is a great way to create your company's organizational chart without spending a lot of money or time. This template is free to download, and you can easily create an impressive hierarchy diagram without much hassle. You don't even have to be an expert in graphic designing or even in PowerPoint. Anyone from beginner to advanced user can create a hierarchy organizational chart using this template.
With its solid blue background with subtle gradients and a curved border effect on top of the slide, the template looks regal and professional. Still, the background can be customized to suit your company's branding strategy. You can even put your company logo in the slide for brand recall.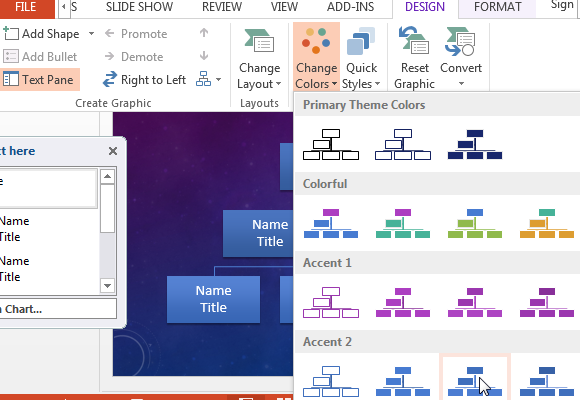 As for the diagram itself, you can just fill out the needed information in each of the squares. Furthermore, you can add more boxes and levels on the hierarchy diagram.
You can also customize the diagram itself. Just click on it and then click on the Design tab on the Ribbon to change the color scheme and add effects to the whole diagram. You can even change up the whole theme of the slide by choosing among the many readily available themes.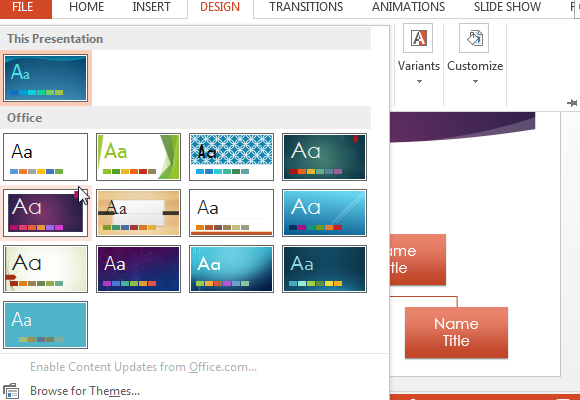 You can also upload this template to your OneDrive account for easy access and retrieval. This way, you can also easily collaborate with your team for creating your own company's hierarchy diagram and make the task much faster to complete.