Hardcover Template for PowerPoint Online has a classic look and has the right texture to make it visually appealing. After all, the success of any presentation lies on how well you present your information and with an impressive template such as this, you can be well on your way.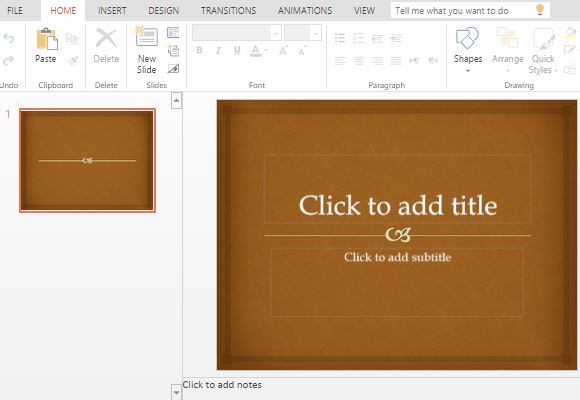 This warm, classic, and elegant Hardcover Template for PowerPoint Online will give your every presentation a polished look. It features a brown leather look with a subtle, dark leather border. This is suitable for many formal themes, as well as for academic, corporate, organizational, or even history related topics. This template is even perfect for industries such as publishing, education, design, textile, leather, fashion, and many more.
As a general purpose template, you can use and reuse it for many other topics or presentations. What's more, you can access it anytime using any mobile device such as mobile phones, tablets, or computers. Simply log in to your OneDrive account to access the cloud-based template on your browser. Because it is in PowerPoint Online, sharing the template is also very easy, especially when you are working with a team or if you want to give digital copies to your audience via email or even social media.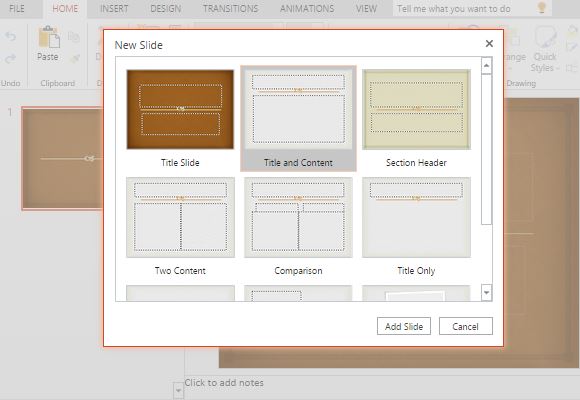 This template features multiple layouts that contain the same hardcover theme to give your presentation a professional and cohesive look.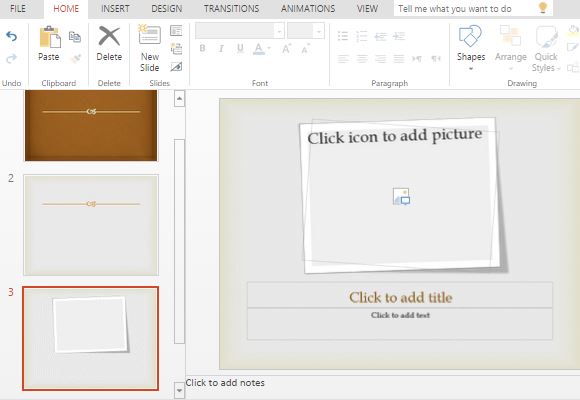 You can also add more slides, delete those you don't need, and rearrange them depending on your content and how you want your presentation to go. You can add charts, diagrams, tables, bulleted lists, and even infographics to your presentation.