The months are rolling, and before you know it, Halloween is near. Have you prepared your Halloween party? Do you have a theme already? Have you prepared your invitations? Well, if you haven't, this next template can help you out. The Halloween Party Invitation Card Template for Word is an awesome template that you can use for your next Halloween party.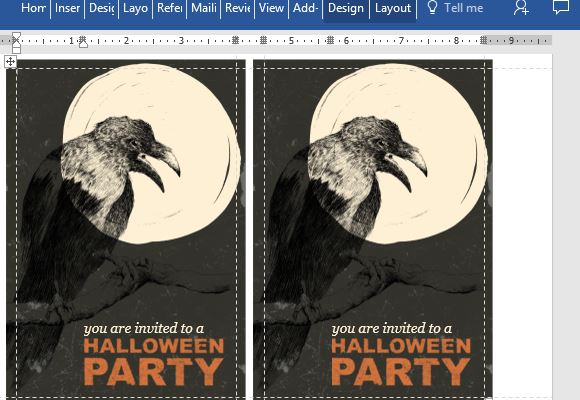 This template is great because not only is it free, it is also do-it-yourself and easily customizable. This template is your perfect go-to Halloween invitation template because you can easily use it for all the spooky parties you have lined up.
Get the Spooky Party Started
This free Halloween template is set in a standard letter-sized paper and is in landscape orientation so you have two aptly-sized invitations to print on one page. The template has two pages, covering two pieces of invitations, one for the front and the other for the insides. This way, you can print as many invitations as you need and don't have to start from scratch to type the details or customize the cover image.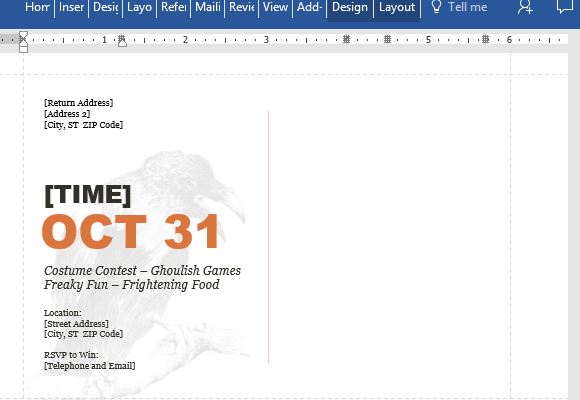 Customize Your Halloween Theme
This template has the image of a crow, notorious for its spooky superstitions, befitting Halloween. The image is artfully done, giving a gloomy atmosphere especially as it is set off against a spotlight or moon image. Moreover, the party name can be easily seen as it draws your eyes straight to it with the white and orange text.
The inside page of the invitation still retains the crow theme, only as a watermark. Here, you can find out more details of the Halloween party, and as the host, this is where you type the important details.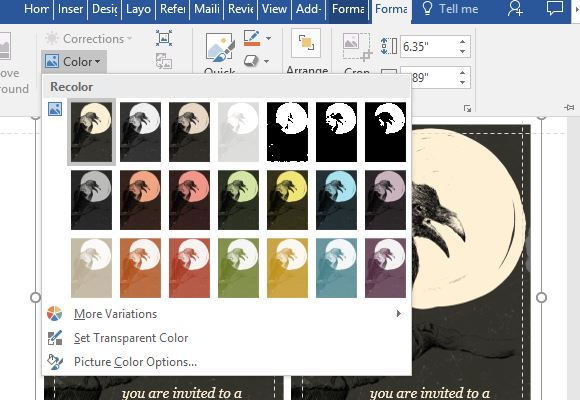 You can include the time and date of the event. You can also follow the placeholders and just type any contest or challenges to make the party much more exciting. Other details to include are the event address and RSVP details.
Go to Download Halloween Party Invitation Card Template for Word