For the young and those who are still children at heart, Halloween can be an exciting time. It's a chance for people to get dressed up in their favorite costume, whether it's a literary or movie character, or just about anyone and anything else.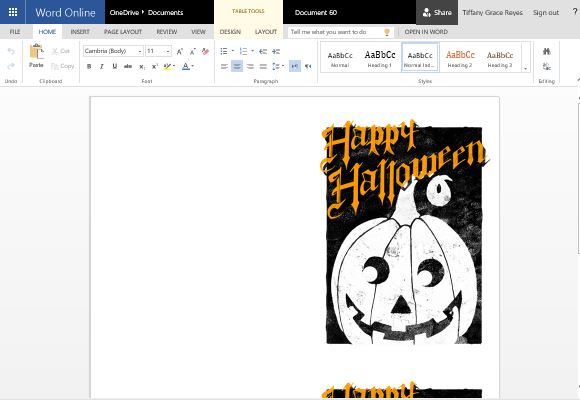 Of course, Halloween also signals the start of the Fall season, and many children will be excitedly doing their trick or treats as well. As for the grownups, you can make this season extra special or spooky with the help of the Halloween Greeting Cards Template for Word.
The Halloween Greeting Cards Template for Word is a cloud-based template that you can access through your OneDrive account. Simply go to Microsoft Online on your browser using any mobile device or computer and you have access to this and many other templates.
A great feature of this Halloween Greeting Cards template is that it is specially designed for the season. It has the classic image of a Halloween icon, the jack o'lantern, over a textured black background, giving a spooky impression to your greeting card. The 'Happy Halloween' greeting is in orange, which is also a fall and Halloween color. This greeting is also set in a font style suitable for the season, which completes the greeting card's Halloween look.
Of course, as with many Word Online Halloween greeting cards templates, you can also customize the greeting for your own, if you have a catchy Halloween-themed phrase or greeting you want to use. In addition, you can also add more personalized greeting on the inside part of the card.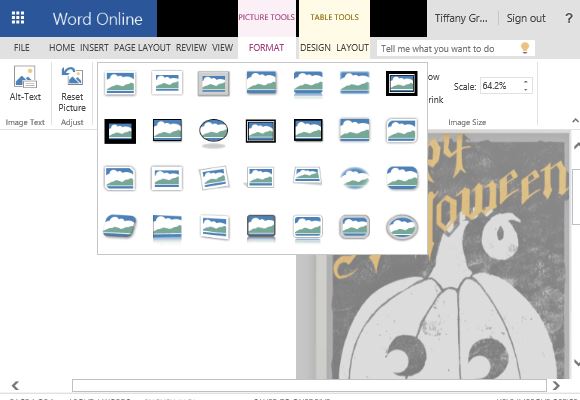 Aside from Halloween greeting cards, this template can be used as invitations for Halloween parties. It can also be used as place cards, gift or loot bag tags, menu card, and more.
This template is free and printer-friendly so you can easily print two copies of the greeting card on a single sheet of paper. You can also easily print as many as you would like and need.