As a student, whether in college or graduate school, you may encounter assignments wherein you need to write a paper such as a thesis. A thesis is a long essay or dissertation about a field of study, which involves personal research. This paper is a requirement for students to complete their college degree. Therefore, a good thesis can make or break your years of study.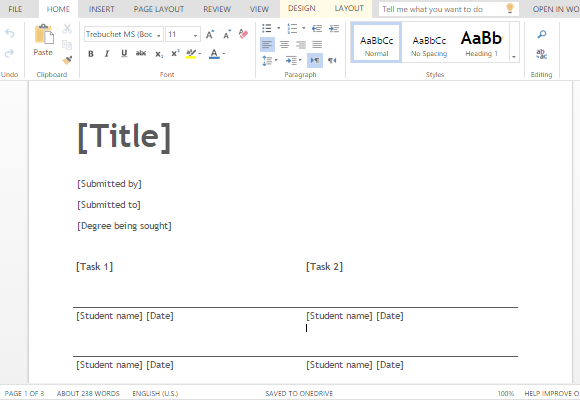 The Group Thesis Word Template can help you take on such a turnkey part of your education as well as unlock possibilities for a budding career ahead. This thesis template is created especially for groups of students, which lightens up the loads of research and composition, therefore making the thesis writing task so much easier.
This Group Thesis Word Template is in Word Online, which makes it even easier to work together as a team. Promoting collaboration, real-time updates, and overall convenience in today's technology-driven world, this Word Online template allows you to write your thesis and update it anytime you need to, using your smartphones, tablets, or any computer. All you have to do is to login to your Office Online account to access this template as well as many other templates that you may find useful.
Furthermore, this template is designed so you can work on your group even when all members are apart. This saves you time and resources so you can work independently towards the same goals of your thesis. All can have access to the template and you can all update it together even when you are remotely working. Any changes to the document are also reflected on the template in real time.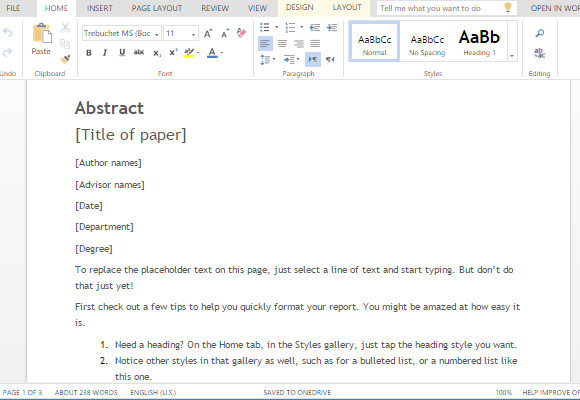 Take the Hassle Out of Working with a Group
The group thesis template contains a title page that is preformatted for you. This page contains your thesis title, submitted by, submitted to, degree being sought, advisor name, 1ask 1, task 2, and the students who are in charge of each task.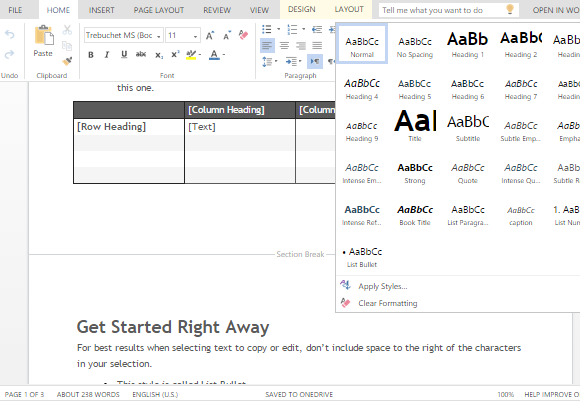 The body of the thesis contains sample text that gives you an idea of how your paper will look. This sample text also provides tips and guides on how to write your group thesis. There is also a numbered and bulleted list, table, and image, which you can replace with your own.