If you are looking for a sleek, modern, yet highly interesting and eye-catching template that you can use for any type of presentation or topic, then you have come to the right place. The Green Brushed Metal PowerPoint Template is a beautiful, professionally designed general-purpose presentation template that will definitely make your slideshow stand out and get noticed.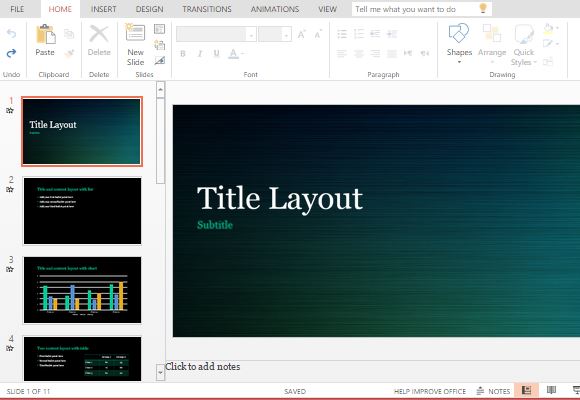 This Green Brushed Metal PowerPoint Template features a green metal-looking slate design with fine streaks of blue and green, giving it a brushed metal look. Even with its textured design, it is still muted and elegant enough to not clash with any content in each slide. In fact, it makes every slide interesting as it makes the white text stand out. Add the widescreen layout feature and you have an easily readable presentation that even a big audience will appreciate.
Convenient and Cloud-Based
The template can be accessed through OneDrive and saved on any device, which makes updating, sharing, and collaboration with other people in your team easy to do.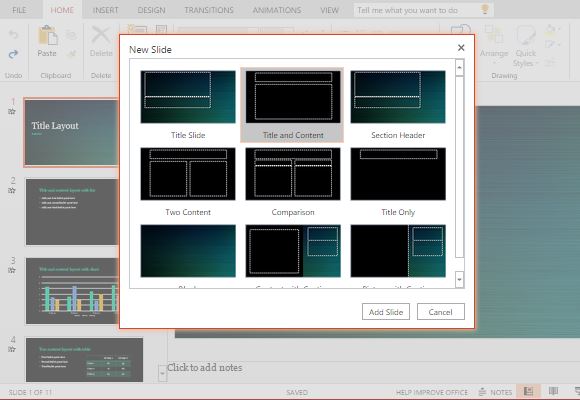 There are sample slides that already have bulleted lists, tables, charts, and SmartArt diagram to help you get started on your own presentation. You can rearrange these slides and add new slides to complete your slideshow. The template features a variety of pre-made layouts to choose from to allow you to organize your content and present them in a concise and visually interesting manner.
Customizable General-Purpose Template
You can also customize the look of your presentation further by changing the style of your own presentation to have a different fonts and color schemes to match your own company colors or branding strategy. You can even add your own photos, images, and even infographics to make your own presentation eye-catching yet packed with information.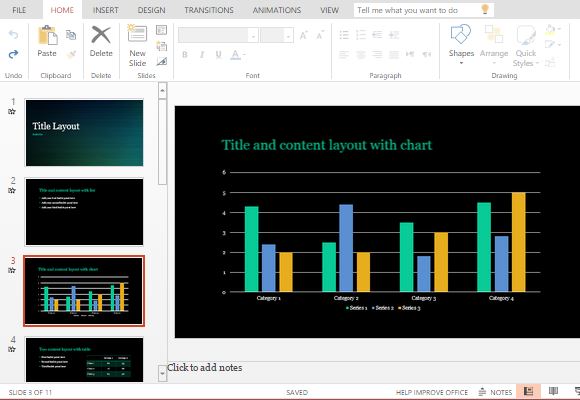 You can use this PowerPoint template for business presentations, as well as for school, organization, and personal slideshows.