If you are looking for a free mind mapping tool that works across multiple platforms and can help you make password protected mind maps to keep important information secure from prying eyes, then you should try Freeplane.
Open Source Mind Mapping Software for Windows, BSD, Mac and Linux
Freeplane is an open source, free mind mapping tool that is available for a variety of platforms, including Windows, Mac OS, Linux distributions and BSD. Furthermore, there is also a portable version of this app for Windows, which can be run from a USB drive.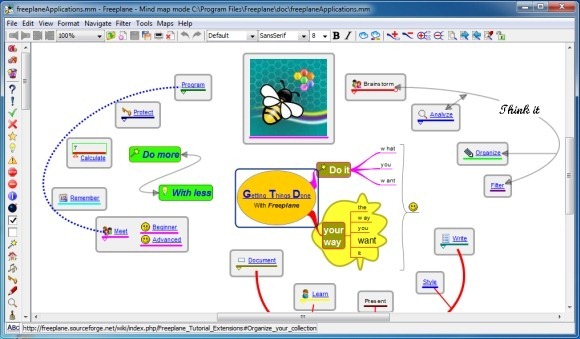 Create Vibrant Mind Maps
You can get started with this app by editing the given sample mind map. You can use this sample mind map to test out the various features of this mind mapping tool, as starting from scratch initially can be a bit overwhelming due to the plethora of features that Freeplane offers.
Using this app you can create anything from the most rudimentary to advanced mind maps, with elaborate and interconnected designs. Among the various useful mind mapping options, Freeplane provides the utility to perform spell checks, the ability to edit the code of your mind maps, filters, time stamps for mind maps and more.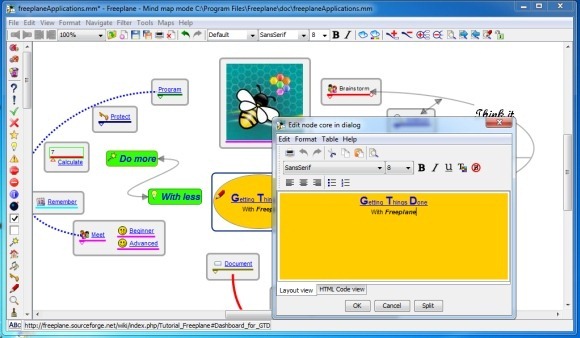 Many of the aforementioned are features that you usually don't find in mind mapping apps, which makes Freeplane quite useful, especially for advanced users looking to build elaborate mind maps for professional purposes like websites and corporate presentations.
Other than the wide range of mind mapping features that this app offers, you also get the utility to export mind maps to XML, XLS, HTML and JPG formats; which means that you can easily add your mind maps to official documents, blog posts and presentations (e.g. as a JPG image).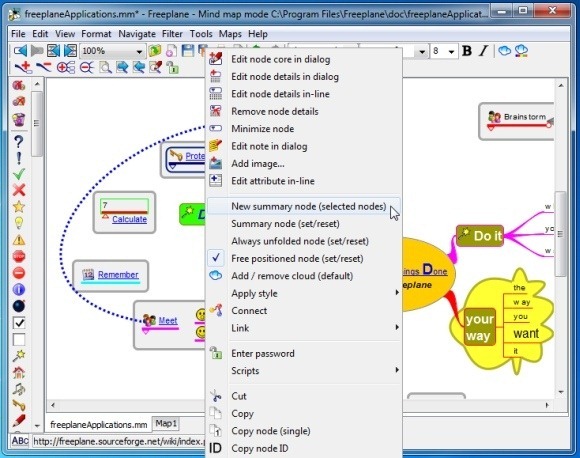 Encrypt and Password Protect Mind Maps
Freeplane can be used to create secure, encrypted and password protected mind maps. You can create such a mind map by going to New Protected Map, via the File menu and enter a password to secure your map. This feature can be quite handy for individuals who require making mind maps with confidential corporate information.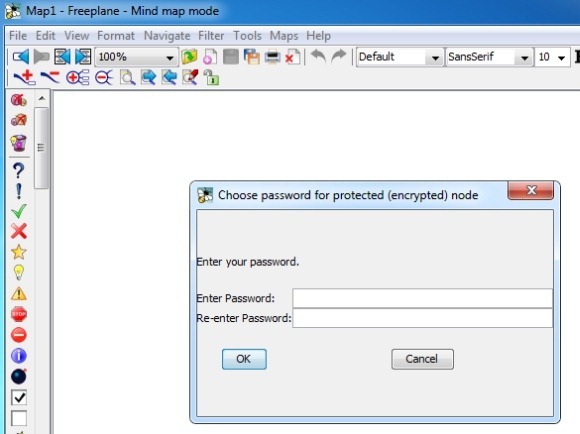 Freeplane can be downloaded for various operating systems via the SourceForge link given below, including:
Windows
Mac OS X
Linux /Solaris/BSD
Go to Download Freeplane