If you have reservations about using gift certificates for your business, this article may just change your mind. Gift certificates, like brochures, are one of the enduring marketing material that many business establishments, such as restaurants and shops, still use today.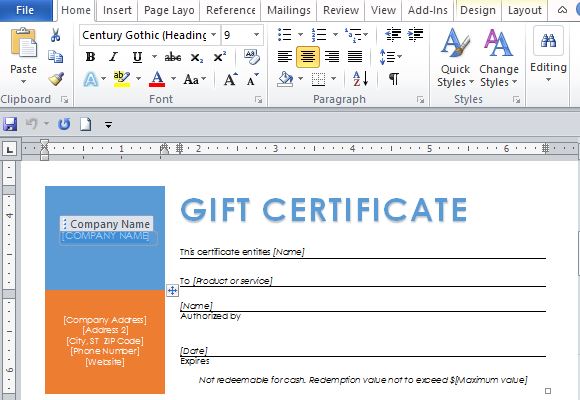 Giving gift certificates to customers who patronize your business or win your promos, allow you to promote your business and brand as well as give them another opportunity to go back to your store and perhaps make purchase or order more. In addition, gift certificates also allow you to introduce your product or services to new customers.
Create Beautiful Gift Certificates Instantly
The Free Word Template for Making Printable Gift Certificates allows you to easily create your own gift certificate to give to loyal and new customers. This beautifully professional and eye-catching template will allow you to create gift certificates of various amounts or values easily. And because you can make it yourself, you can save substantial amount of money compared to having it done by a third-party company.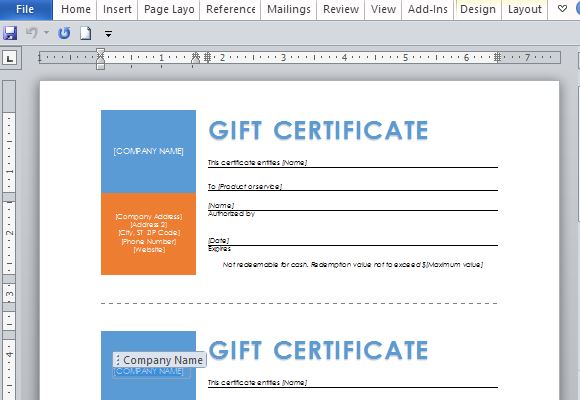 This Word template is downloadable for free from the Microsoft Office portal, where you can find many other marketing templates. This particular printable gift certificate template is for general purpose, allowing you to use it whether you are running a restaurant, boutique, bar, grocery store, gift shop, etc.
Boost Your Business with Gift Certificates
The printable gift certificate template prints three uniformly designed, high-end and modern gift certificates for each page and you can easily print as many copies as you need. You can easily modify each of the items in the template, such as the company name and contact details, recipient, certificate value, date, and expiration, among many others.
The template is even flexible enough because you have the option to either modify the template in the computer or add the details by hand on the blank spaces after printing. There is also adequate space for control measures such as authorization and signature of the manager, and even disclaimers.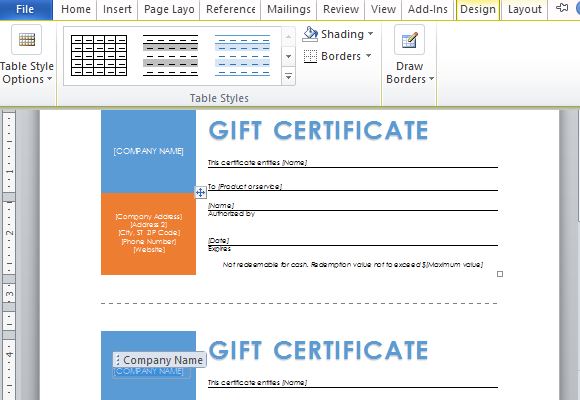 You can also further customize the template to represent your brand by using your own themes, adding your logo, or changing the style and design of the template.
Go to Download Free Word Template for Making Printable Gift Certificates