It's always nice to keep good memories to look back on. Whether it's your childhood birthday or your own child's birthday, a family vacation, an achievement, or just a precious milestone, you always have to capture bits and pieces of these precious moments. One great way to store these memories is to keep a scrapbook. Today, scrapbook takes on a more digital twist.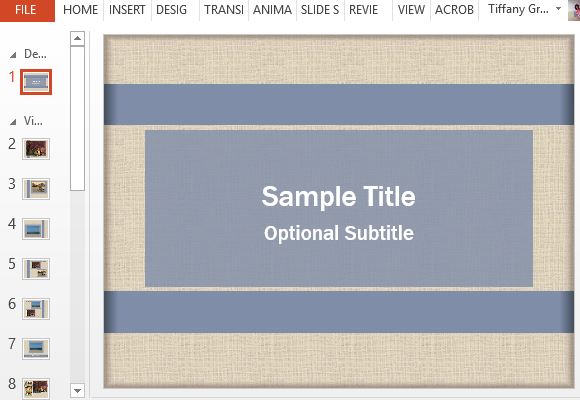 You can create a digital scrapbook using Free Office Templates like the Free Video Scrapbook PowerPoint Template; which is a wonderful scrapbook template that you can use to store your precious memories, not only as pictures but videos as well. As we know, a picture can convey a thousand words, but videos are worth more. So this free video scrapbook template should definitely be part of your family or personal memorabilia.
This template is perfect for storing videos and pictures of special occasions and even everyday occurrences, especially if you are not really into arts and crafts. If scrapbooking is a challenge to you or you don't have time but want to have a way to store your videos, this video scrapbook template will also be very helpful.
With a versatile design that you can easily customize, you can be sure that your presentation will have the look and feel of a real scrapbook. The template has a textured background and complementary blocks of colors to make your videos stand out. The template also has various layout options to add variety to every slide will still letting you maintain a cohesive theme.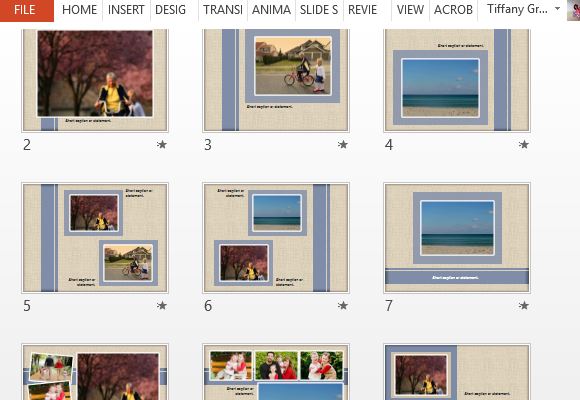 There is a title slide for the title of the event or occasion. This is then followed by multiple video, picture, and content layouts. There are spaces and text placeholders for typing in your captions or descriptions, making it convenient for you to remember and talk about each video or picture.
To change the theme, you can just go to the Design menu and choose from the other layout options that are available for you. You can also customize the fonts with Quick Styles or by changing the overall Style of the fonts. You can be as formal or as quirky as you want.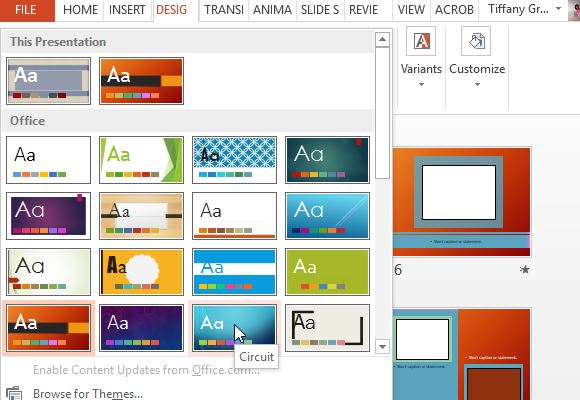 This template can also be shared online with friends and family. This also makes it easy for you to encourage them to fill the video scrapbook with their own pictures, much like a group effort or family project.