Vacations are special events that you can definitely be excited about. These vacations or trips to new places are things that you, your family, friends or loved ones spend a lot of time planning and saving for. Since vacations entail a lot of resources as well as the anticipation of everyone, it needs careful planning.
To help you get started on the right track, you can use the Free Trip Planner Template for Microsoft Word Online, which is specially designed for trip planning.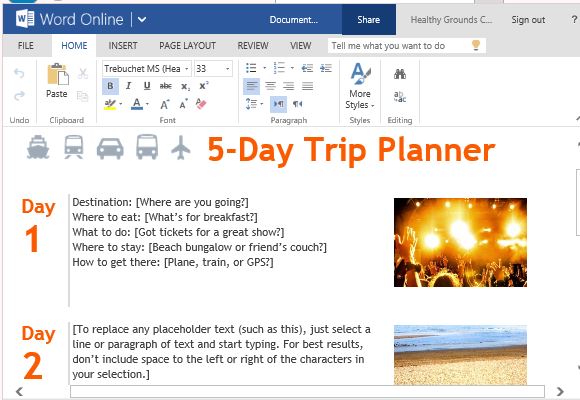 This template for Word Online is very convenient especially when you are planning a trip with a group. You can easily collaborate on the plans and share them with your group online. Like other Microsoft Office Templates ate Office Online, you can also save it to your computer and edit the planner from there.
Plan Your Perfect Getaway
This template is perfect for team buildings, company outings, big family gatherings, family group out-of-town gatherings, or even just an intimate road-trip with someone special. Whatever your purpose is, you can use this trip planner template for making that next dream vacation a complete success.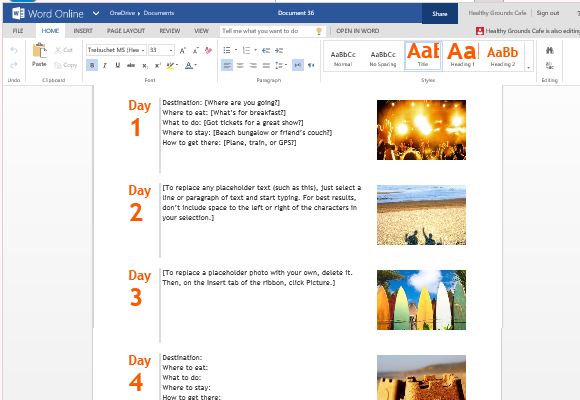 This free template allows you to plan for a 5-day vacation. It has a beautifully designed format that allows you to list the destination, venue, directions, and many other details for each day. Each day also contains sample photos that help you have an idea of what activities will take place on each day. You can change the photos for your own vacation activities by simply deleting the sample photos and inserting your own photos from your computer.
Make Sure You Never Miss Any Detail
You can also change the details on each of the days by filling out the necessary information on the placeholders provided. This way, you can easily plan every detail of your vacation without the risk of forgetting or missing out any detail.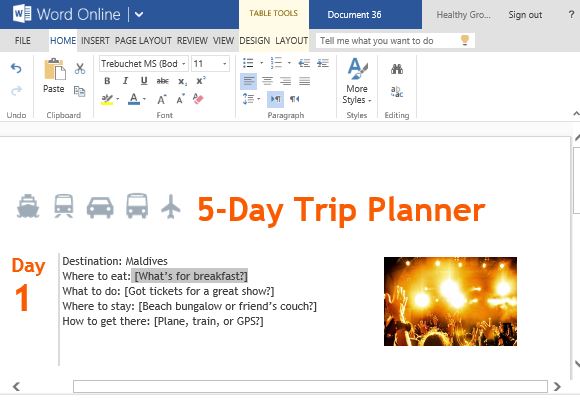 Because this template is in one page, you can easily print this to give out to your group members, which is helpful when you are planning a trip for a huge group. You can also share this to your group members online and they can easily see all the details and have a good idea of how the vacation would go even at a single glance.