You cannot reach a goal alone, especially if you belong in a team or organization. This is why cooperation and teamwork is necessary. Everyone in a team must work towards the same goal and do so harmoniously to ensure the success of any endeavour. As a leader of a team, while they need you to direct them, you also need your team to accomplish your plans together. The Free Teamwork PowerPoint Template is a helpful template to explain just what the dynamics of a team are and what things are expected of your team.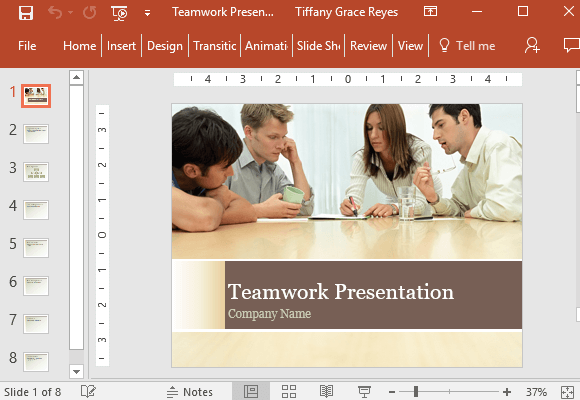 Inspire and Motivate Your Team
This free template can also help you motivate your team as you go through the many ups and downs of a project. Aside from that, it can also be used to brief the team about the progress of the project or any other team-related activities.
With 8 remarkably elegant and modern-looking slides, the template is ready to use as soon as you download it. This gives you an easy and time-saving way to create presentations of all kinds about teamwork, as compared to creating a presentation from scratch. Besides, this presentation template is especially designed for teamwork themed slideshows, so you basically have your work cut out for you.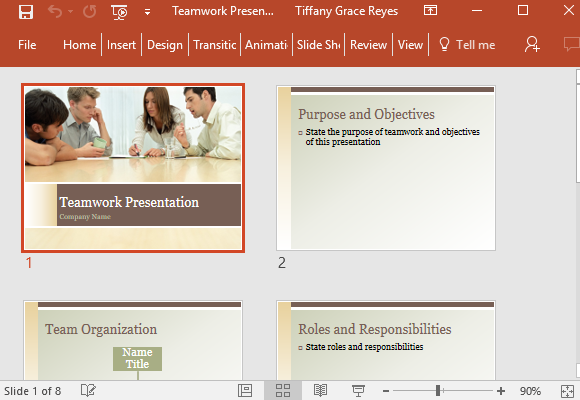 Optimize Your Team and Reach Your Goal
The template has a title slide, which features an image of a team huddled together over the table. The presentation title and subtitle is designed in a way to blend in with the image, as if it's part of it. As you can see in the images, the template has a tan and mahogany theme that is easy on the eyes without looking too stark or informal.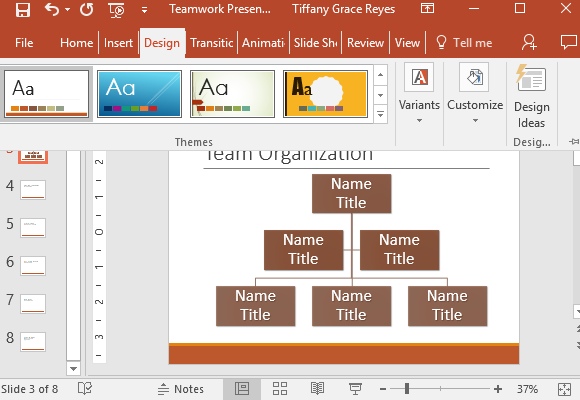 Including the title slide, there are is a total of 8 slides that could easily complete your whole presentation. You only have to follow the placeholders as guides in the slides to complete your own teamwork presentation. Each slide has its own subtopic title in the header.