As a teacher, you may find yourself busily preparing for your lessons at the start of every school year. You may be so busy the entire school year that you might not realize the importance of making a good impression on the students during the first couple of weeks when school begins. This is why you have to create an impressive teacher's syllabus that will pique the interest of your students about your class and what you expect from them.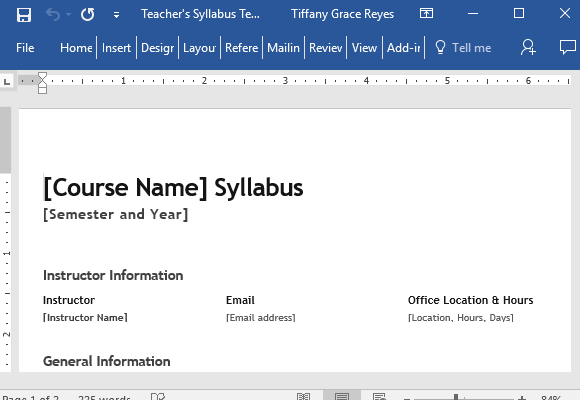 To help you get started on creating a memorable, clear, and well-organized teacher's syllabus, you can use this Free Teacher's Syllabus Word Template. This template is in Word and is easy to follow and complete so it will also save you time and effort in formulating your own syllabus.
This template is complete as it allows you to just follow the placeholders and guides as you make your own teacher's syllabus. Therefore, whether you're an expert in Word or not, creating this syllabus will just be a breeze. The template is also versatile for teachers or professors, across all levels and various subjects.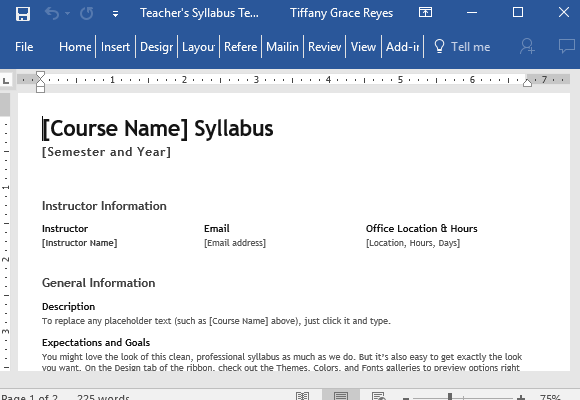 This template contains a single page that expands to more pages as you go along with your own teacher's syllabus. What's great about this template, aside from being free, is that it can be easily customized to suit your taste. If you have a class filled with younger kids, you can add whimsical and colorful designs to this template. For older ones, such as college students, a more muted, more professional look will do. Whatever look you want, you can always go to the Design menu in the Ribbon to choose from a wide selection of theme options.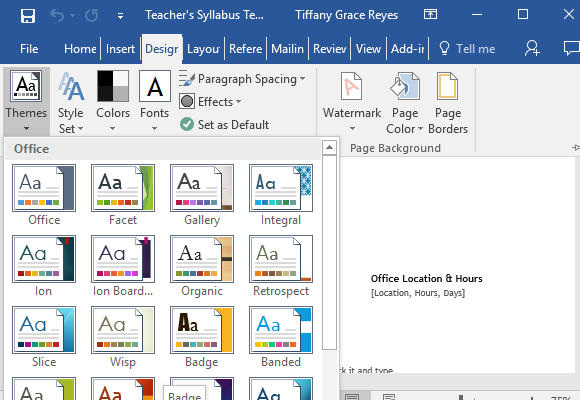 To start with your own teacher's syllabus, just fill in the required information in the given placeholders. Then, follow the tips and instructions in the sample text. Complete your Instructor Information, General Information, Expectations and Goals, Course Materials, Course Schedule, Exam Schedule, and Additional Information. You can also add more sections if you want to be more detailed about your syllabus.