A service contract is an agreement usually between a company or client and a supplier or third-party service provider. A services contract is an essential part of professional and business relationships. Without clearly defined parameters and a mutually agreed contract, misunderstandings can develop. Without a services contract, the expectations of both the client and the supplier will not meet and many problems can occur.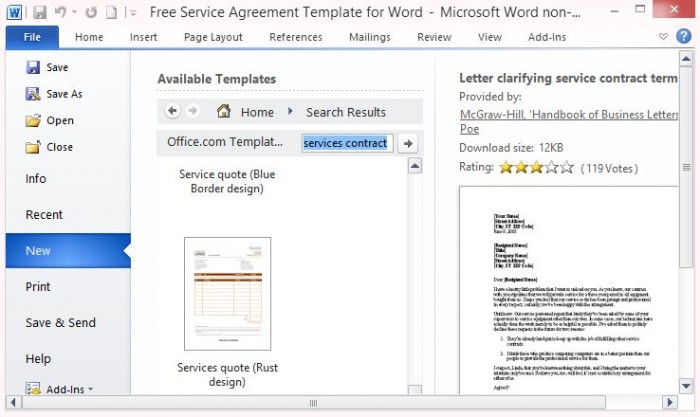 Microsoft Office provides many free Office templates, including services contract forms that any business can use when they are getting a third-party supplier for any type of service. The Free Services Contract Template is a ready-made template that defines the type of services the supplier is to be hired, as well as the duration of the services and other specific details involving the contract.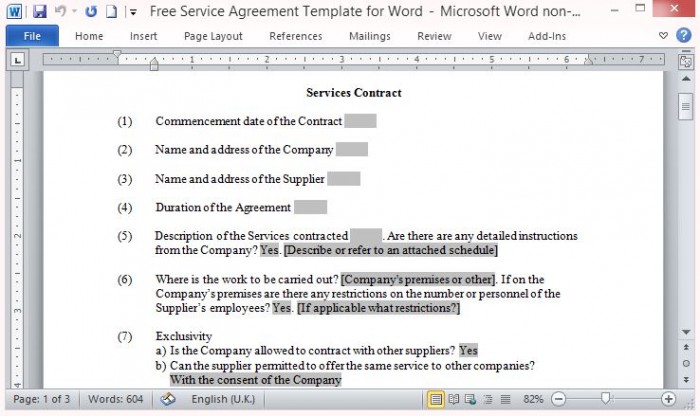 This service contract template is a three-page template that contains 17 sections, detailing the parameters and conditions of the services to be rendered by the supplier to the client. This template contains adequate spaces where you can fill out the needed information to tailor the contract to your needs.
The first few sections of the contract contains basic information such as the beginning of the contract, name and address of the company, name and address of the supplier, duration of the agreement, and the description of the services that the supplier will render the client. This services contract also indicates any detailed instructions for the supplier, as well as any schedule to be followed.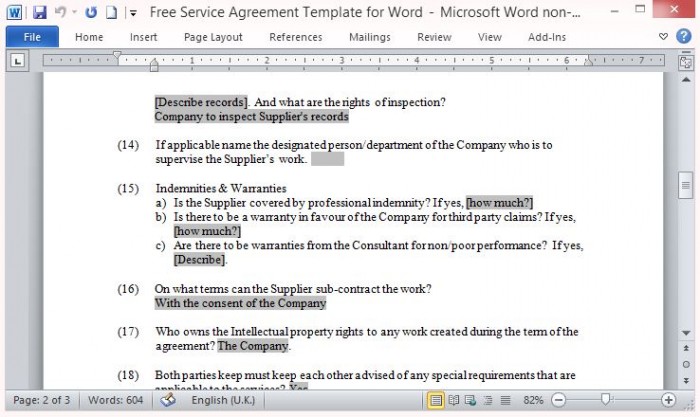 This contract template also states conditions involving Breach of Contract, Supplier's Fees, Expenses and Taxes, and Indemnities and Warranties, among many other details. Confidentiality is also defined in the services contract, which is an important part of keeping trade secrets and other important company data. This template works with Microsoft Word 2013 and earlier versions.