Whether you are a teacher, school administrator, or just anyone involved with little ones and children's education, you would find yourself needing to create presentations. To help you get started in creating the perfect presentations that match your topics or your audience, you can use the template below.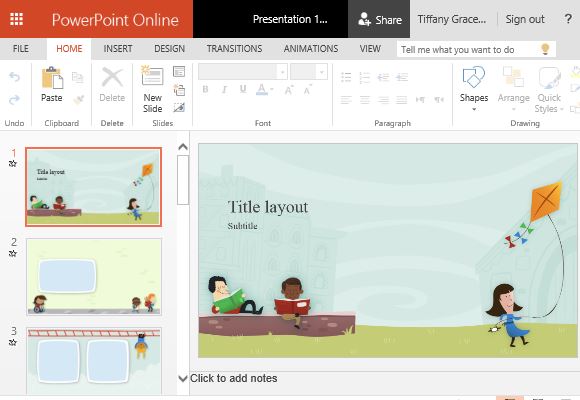 The Free School PowerPoint Template is a beautifully designed school-themed template that features illustrations of children in the schoolyard. This PowerPoint Template is designed to uniquely portray schoolyard scenes, such as young boys and girls walking to school, children playing on bars or with jumping ropes, and others reading books or flying kites.
This template in PowerPoint Online is perfect for day care centers, pre- or grade school teachers, or other child-related activities or organizations.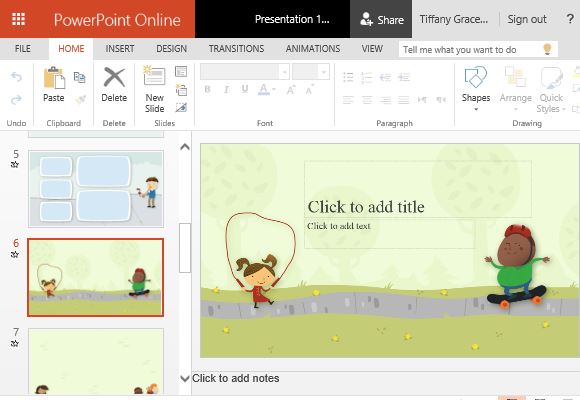 This particular Free School PowerPoint Template have different layouts that allow you to concisely display your data in different ways, such as in tables, lists, diagrams, graphs, charts, images, and even text. Just be sure to keep your paragraphs short and maximize each slide with keywords rather than long lines of text.
You can build your presentation using the 12 preset slides. Just rearrange them according to how you want to present your content. You can also add or delete slides to organize your information.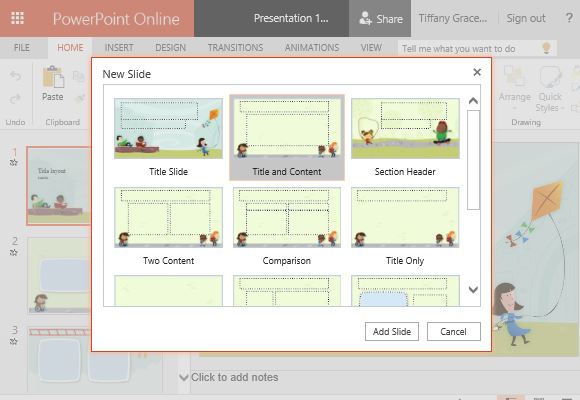 Aside from school or children related presentations, you can also use this template as a photo album for your class or for your whole school. It may even be used as a digital yearbook. Being in PowerPoint Online makes it easy for you to share it through email and social media. It is also printer friendly.