At times, leaving one company for another can be an inevitable event in your professional life. Resignations can happen for whatever reason, such as switch of careers, better job offer in another company, moving to a different place, or simply wanting a different path in life. Still you would need to submit a resignation letter as courtesy and a show of professionalism to your company.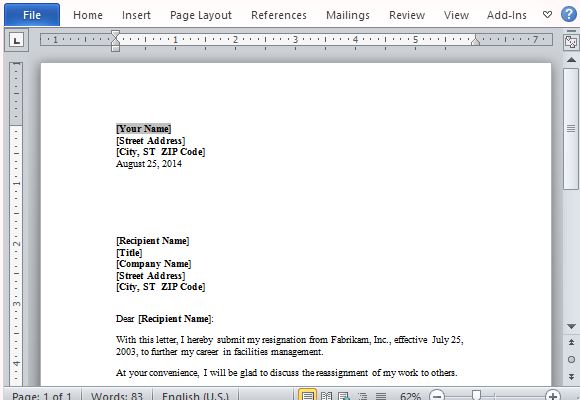 Writing a resignation letter must be written formally and professionally. To help you with that, Microsoft Office contains many resignation letter templates. On your Word document, simply go to the File Menu on the Ribbon, click on New, and search for templates. To get you started, you can use this Free Resignation Letter Template for Word that is a basic resignation letter applicable for many types of professions.
Professional and Free Template
This Free Resignation Letter Template for Word is written by professional business letter writers so you can be sure of the quality of the template. You can use this for your own company, whichever industry you belong in and whatever your reason for resignation is.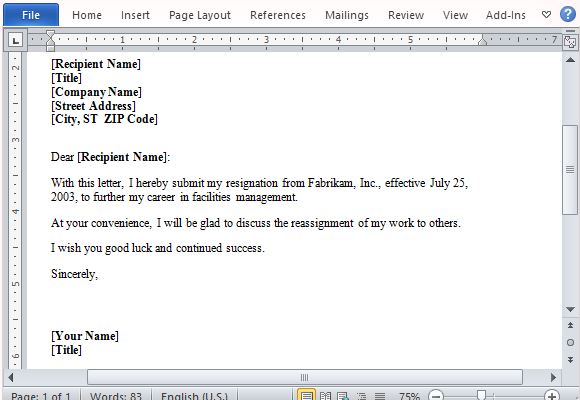 The template follows business standards, with a header for your name, address and date of the letter. There is also the recipient's name, title, company name and company address. Meanwhile, the body of the letter is written to allow you to write your reason for resignation briefly and concisely while still being courteous and professional.
User-Friendly and Fully Customizable
The Free Resignation Letter Template for Word is fully customizable for your preference or situation. There is ample space for writing additional information regarding your resignation.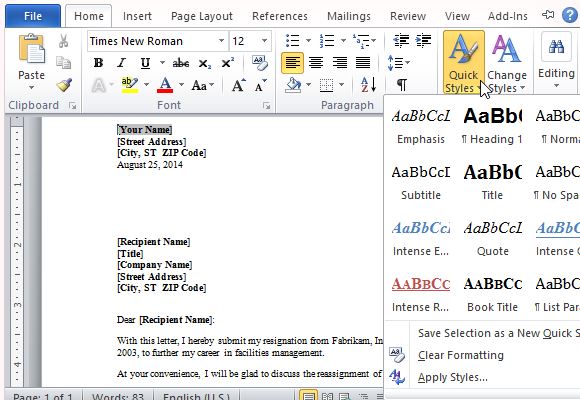 With this template, you can also mention reassignments, endorsements, professional accomplishments, or flexible end dates.