Presentations don't have to be gray, dull, and somber to be believable and memorable. In fact, it always helps to add a splash of color or fun design even in the most serious corporate reports; just to add a sense of art, personality, and interest. Today, there are many kinds of presentation templates that fit any topic or personality, and one of these include the use of water bubbles.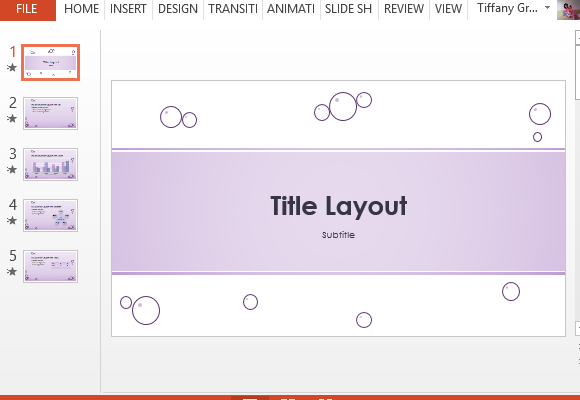 The Free Purple Water Bubbles PowerPoint Template is a beautiful, fun, and whimsical template that you can use for any kinds of presentations. Whether you need to create a slideshow for school, office, or personal use, this template can be easily modified and customized to suit your needs and preferences.
This water bubbles themed template features a purple and pink color scheme that adds a pop of bright colors against the stark white background. The result is stunning, looking fun without losing the professional effect of the whole theme.
As you open this template, you can see the five ready-made slides that you can use right away. These slides complement each other with their gradient themes against a white background and bubble shapes. This ensures that your template looks professional and cohesive.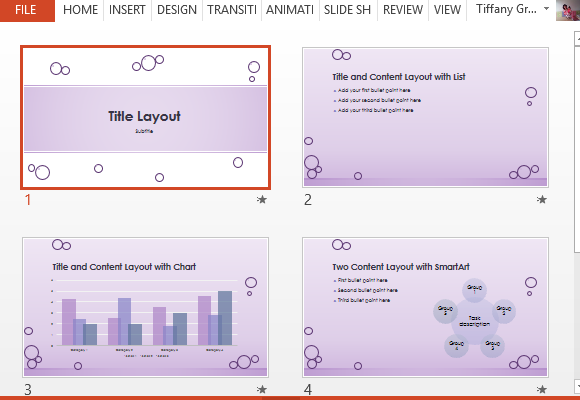 Meanwhile, the fonts also match the theme, with its modern and minimalist style. There are also tables, SmartArt diagrams, graphs, and charts that have complementary designs, layouts, and color schemes to match each other. Of course, if you have a different color scheme or style in mind, you can always customize this water bubbles template by going to the Design tab on the Ribbon.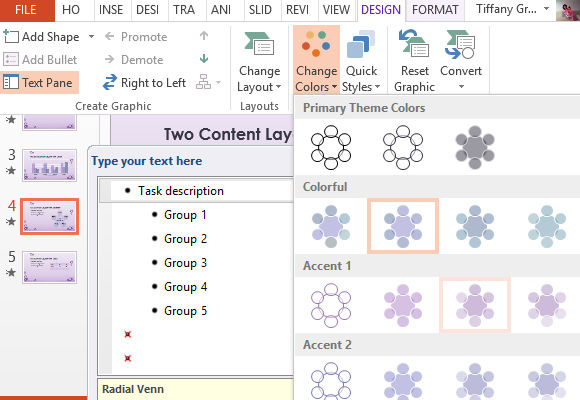 You can also click on the visual objects such as tables, charts, graphs, and diagrams, and then click on the Format tab to customize them to match your own preferences.
Go to Download Free Purple Water Bubbles PowerPoint Template