If you are on the lookout for a bright, modern PowerPoint template that you can use as your go-to template, you can use this Free Purple Ion PowerPoint Template. This is a general-purpose template that is perfect for any presentation topic, whether it is for business, academic or personal use.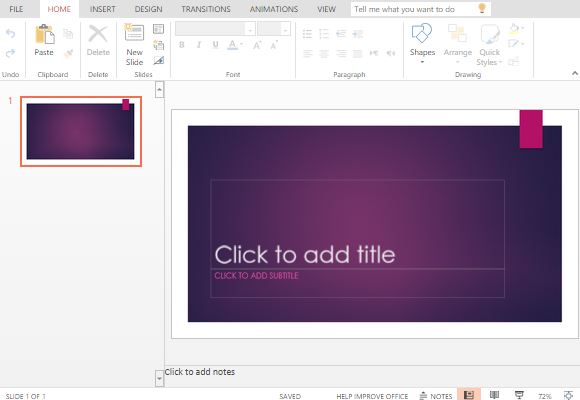 This Free Purple Ion PowerPoint Template is a beautifully designed presentation template that features a jewel-toned deep purple color with gradient effect. This is set off by a magenta accent that looks like a ribbon on one side of the slide. Meanwhile, the text is in white, giving the whole presentation a high-contrast, easily readable effect.
This free widescreen template is highly versatile because it can be used for business proposals, sales reports, annual reports, financial analysis, marketing plan, budget planning, mood boards, and even photo albums. It is sophisticated and modern enough to wow your audience and leave a good impression to them.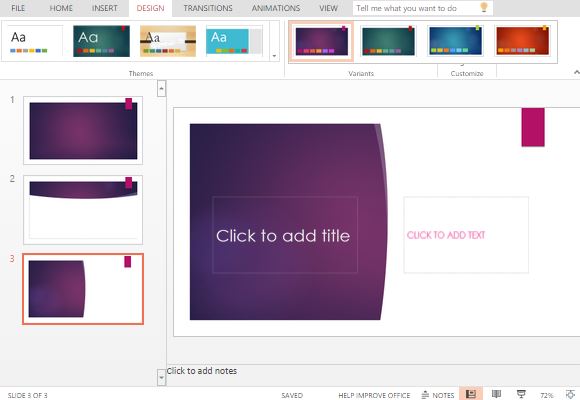 To get started on your own presentation, add new purple ion slides as you need them. Click on New Slide and choose from a variety of layout options that will allow you to create presentations in minutes. With just a few clicks, you can add tables, graphs, diagrams, and images, making your presentation highly visual and more interesting for your audience.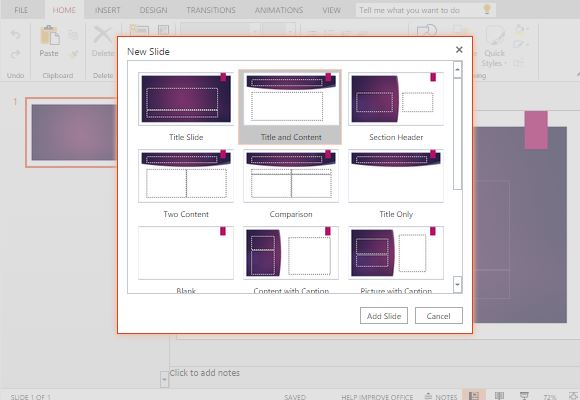 You can login to your Microsoft account on any browser to access the template and modify it straight from the cloud. Additionally, you can add other users so you can all collaborate on a presentation project together. This allows you to monitor any changes and updates on the template, and share the finished presentation straight from Microsoft Online to your audience or colleagues via social media or email.