Meetings often get a bad reputation for being counter-productive in the office setting. While many would rather skip meetings and rather be elbows deep in "real work," the secret to having productive meetings that produce effects is to properly schedule and organize the meeting in order to make the most of the time. This includes having a definite agenda and sticking to the topics.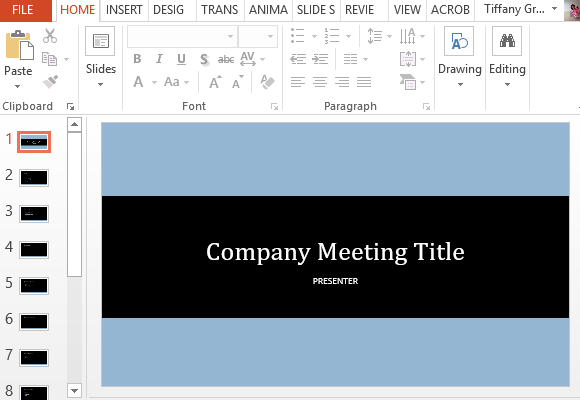 The Free Project Meeting PowerPoint Template can greatly help you conduct efficient and organized meetings every time. This is because this free template allows you to organize your agenda in order to make the most out of each meeting.
Make the Most of Your Meetings
This project meeting PowerPoint template also has a classic, modern, and versatile design that can suit any meeting topic for any industry, whether it's finance, advertising, banking, sales, etc. You can also easily personalize the project meeting template slides by adding your company or organization logo and even by inserting headers and footers.
The template has powder blue and black theme that is high contrast yet still pleasing to the eyes. This is beautifully set off by crisp white fonts for easy readability.
Meanwhile, there are 13 slides that have different functions, guiding you as you fill each one with the right information so that your project meeting presentation is organized and concise. These slides include a title slide, agenda, review of objectives and success factors, progress report, organization overview, top issues or concerns for the company, and many more.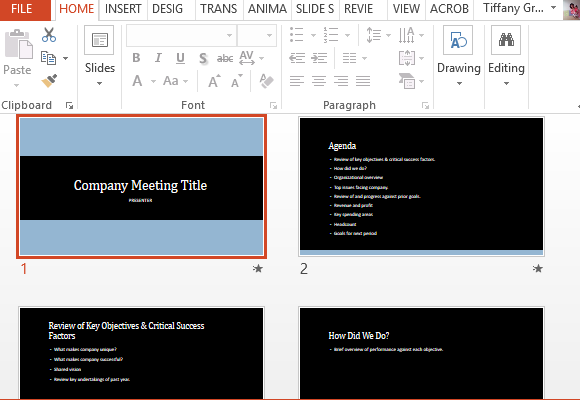 Easily Customize the Slides to Your Needs
You can add or delete some slides based on your own meeting needs. You can also set aside a time frame for each slide to help you speed up the discussions and make the most of your meeting. Furthermore, you can add charts, graphs, diagrams, and many other visuals to make your presentation visual and therefore allow your audience to better retain information.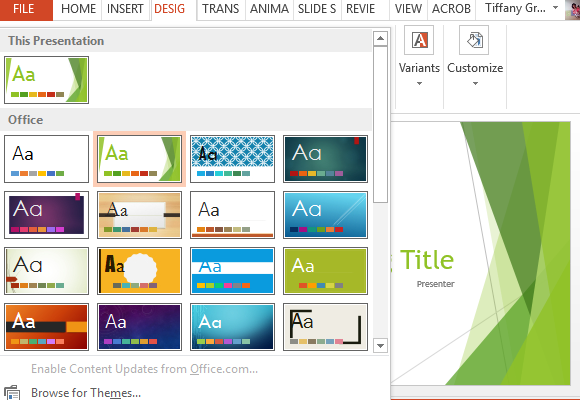 If blue and black is not the color scheme you want for your company, you can also change your presentation theme at the Design menu in the Ribbon.