Presentations are widely used in offices, corporate settings, schools, and even for personal freelance projects. They are highly visual ways of telling a story or conveying large amount of data to groups of people. Many create presentations from scratch but if you are one of those types who would rather spend more time focusing on the content, you can use any the Free Professional Backgrounds Set for PowerPoint to wow your audience with beautiful slide background designs.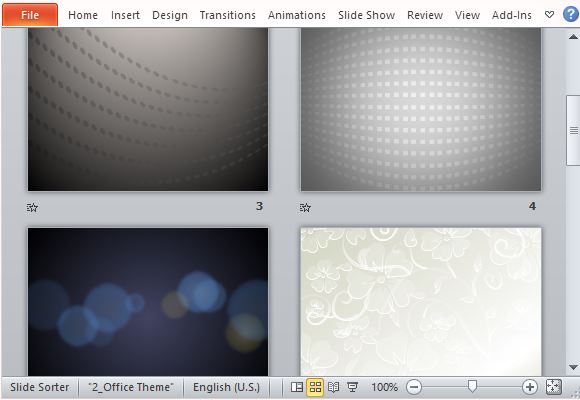 Diverse Range of Backgrounds
This professionally designed backgrounds set for PowerPoint gives you a lot of background options for all your PowerPoint presentation needs. The backgrounds are subtle enough to make your content stand out yet are still very stylish and elegant. These backgrounds add interest and texture to your every slide. You can choose from among the 12 slide backgrounds that range from the simple nature-themed design to geometric abstract effects. Many of the background designs are neutral and universal, which makes them perfect to be repeatedly reused for many presentation topics.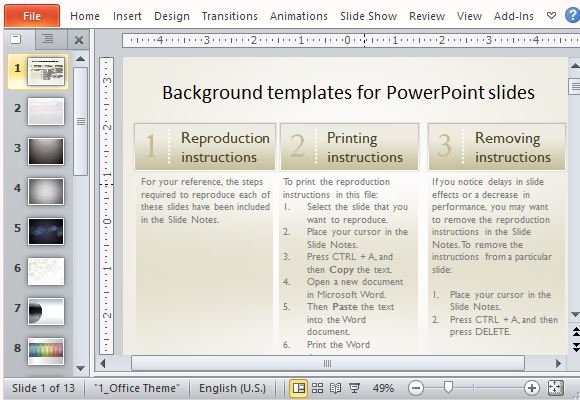 Subtle and Elegant Background Designs
Looking at the first slide above, you can see the instructions clearly written for everyone to understand. So whether you are a beginner or an expert, you can easily use and customize this backgrounds set template. Aside from instructions for reproducing the slides, there are also tips and instructions for printing and removing the slides.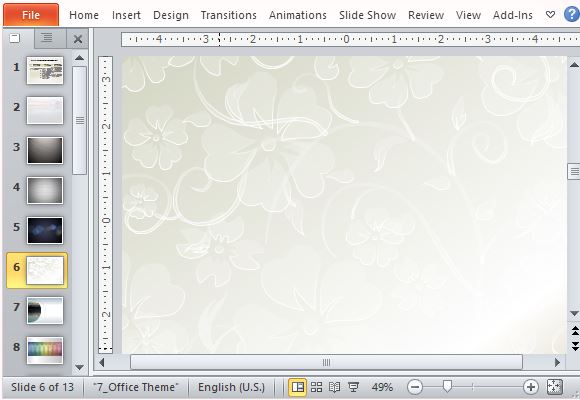 For a more feminine touch to your presentation you can use this floral design background. It uses flowers of various sizes and shapes. Its color is white and a light gray shade, to give texture to the background. Still, the design is subtle enough so as not to overpower any content you may add to it, such as text, tables, pictures, or graphs. Because of its design, it is perfect for wedding planners or photo albums.
Background Design for Every and Any Presentation Need
This next background features a landscape of trees with an overlay of multiple bright colors. This background is perfect for nature themes as well as presentations involving environment and ecological conservation. Because of its multi-colored spectrum design, this background can also be used for showcasing photography or even for photography lessons.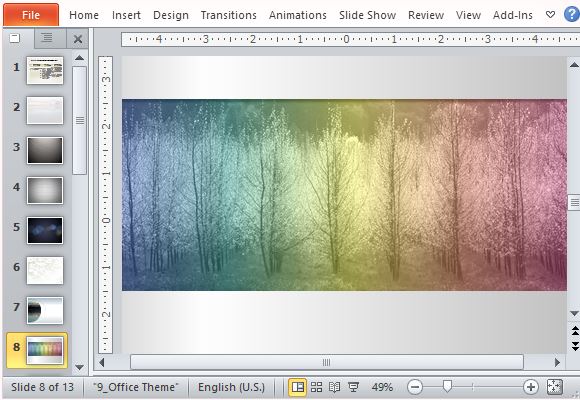 Other background designs from the set also include a landscape photo of a tree on top of a cliff overlooking the sea. This template has a white translucent overlay to allow you to make your content be the center of attention. Other designs also include a Hollywood theater theme perfect for entertainment history topics or even your movie collection presentation.
Go to Download Free Professional Backgrounds Set for PowerPoint