There are many animated PowerPoint Templates that liven up presentations by moving pictures, graphics, text, and many other things. Animations can be made on your own. However, you can definitely cut in half the time you spend creating presentations by using readily available Animated PowerPoint Templates that you can even download for free. These templates with animations built into them are convenient and easily customizable.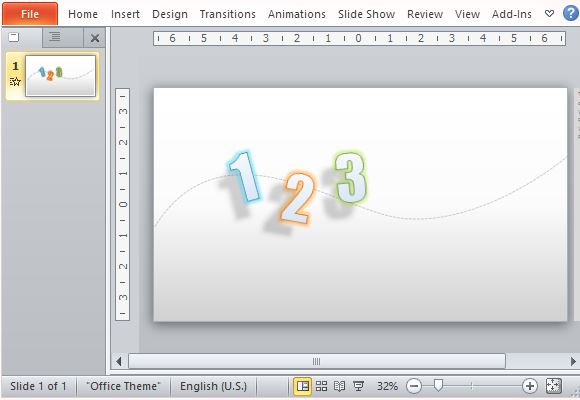 Free Animated PowerPoint Template with Numbers Animation
The Free PowerPoint Template with Moving Numbers Animation is one of the many templates that you can use to draw the attention of your audience. This animation is not only decorative but functional as well because it animates the data that you have in your presentation, such as numbers. This can help you present figures such as sales quotas, prices, percentages, and many more.
This template contains numbers that move along a curved path as you go to slideshow view. It can be used in sales, marketing, business plans, pricing, business strategy, costing, expense reports, and many more. It can also be used in school presentations, in subjects like math, geometry, algebra, and science to name a few. Since it is a pretty standard template, it can be modified to be used for topics ranging from technical and corporate to simple, like in kindergarten school.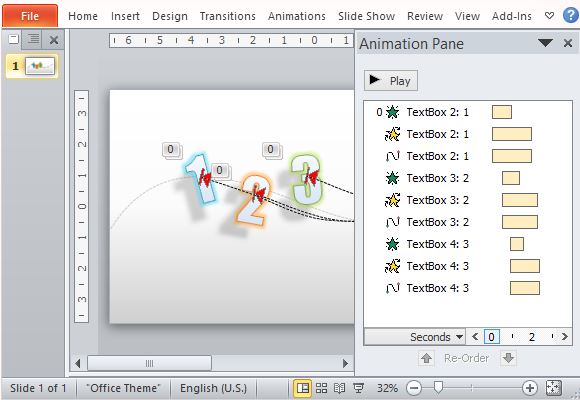 Simply copy and paste this slide to your own, existing presentation or build around it by adding and duplicating slides. The template is completely customizable and you can create your own theme and effects.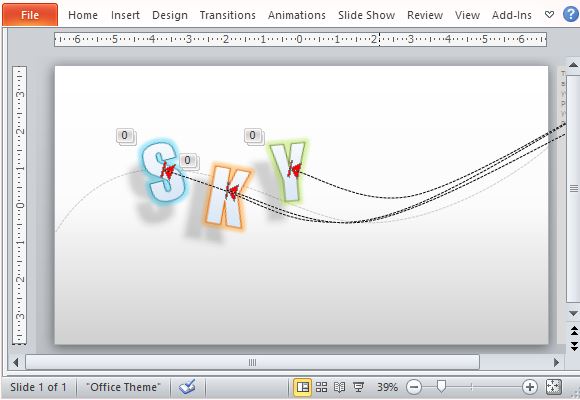 The template also comes with guides and instructions that will greatly help even the beginners.
Go to Download Free PowerPoint Template with Moving Numbers Animation