For people who say presentations are long, boring and tedious, they may just be exposed to those that are text heavy and simply ineffective. Such presentations would find the audience drifting off, wishing they were somewhere else. As a presenter, the challenge for you is to add flair and creativity to your slides and find that delicate balance between interesting and informative. You can do this with a spattering of sophisticated and subtle animations throughout your presentation, like the ones we will review in this article.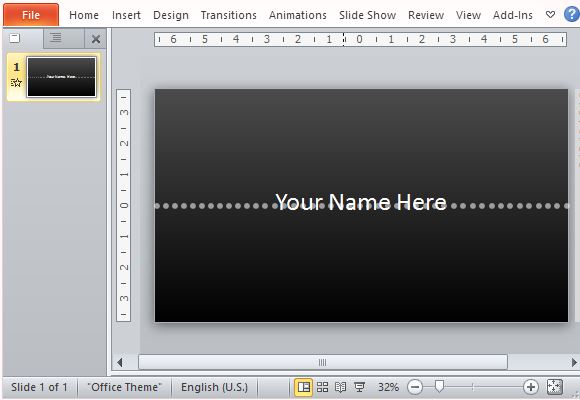 Pique Your Audience's Interest
The Free PowerPoint Template With Dotted Line Animation Effect is one of the hundreds of open-source, animated templates that are simple to use and totally attractive.
This Free PowerPoint Template is designed to complement and blend in with many types of presentations, including business plans, proposals, sales pitch, annual reports, project brief , marketing strategy, fundraising events, and many more. The template has a clean, sophisticated and interesting look.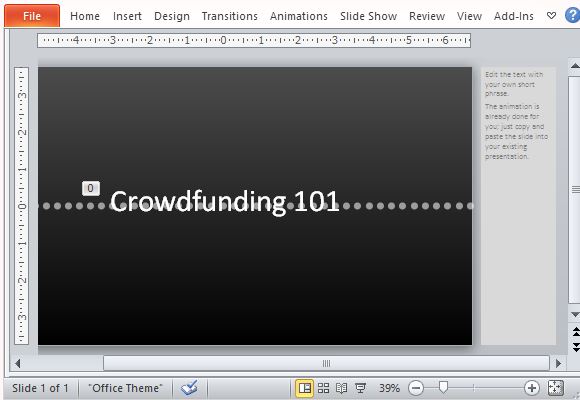 Animation Ready
The animation is already built in with the template so all you have to do is change the sample text for your own. The text is in clear, bold font that goes right across in the center of the slide. Behind it are gray dots that are lined up horizontally on the slide as well. The background is in black to make your text stand out.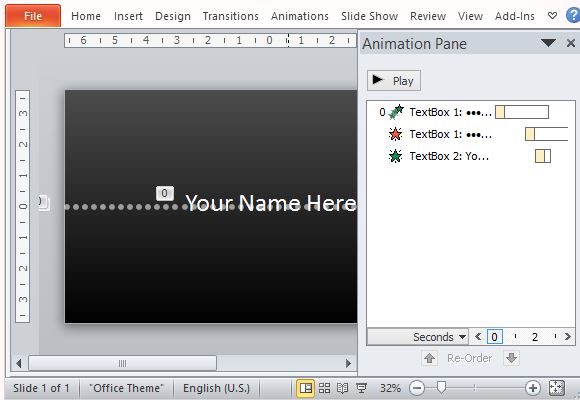 When you go to slideshow view, the dots will animate across the screen and the text will slide in shortly afterwards. This effect will make this animated template perfect for cover or title slides in the beginning of your presentation, or as transition slides in between subtopics within your slide deck.
Go to Download Free PowerPoint Template With Dotted Line Animation Effect