The best method to maintain a personal budget planner is to use an excel spreadsheet, however making one on your own can be too time-consuming and laborious. Besides, not everyone has the expertise to use Excel like a pro. The Free Personal Budget Worksheet is an Excel template for making your very own personal budget planner.
Plan and Manage Your Monthly and Yearly Budget
With this template you don't require going through the hassle of configuring your worksheet with relevant formulas and formatting as all that is already covered.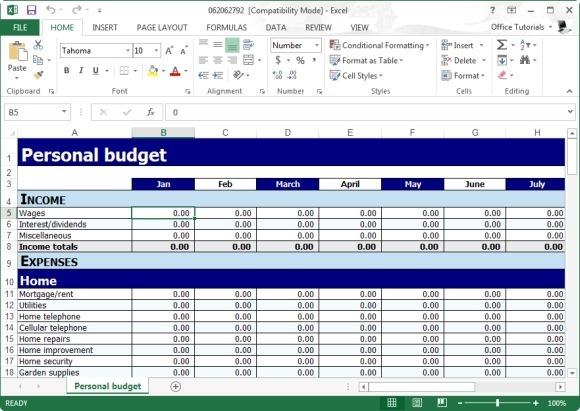 Suitable for Personal Use and Small Business Owners
All you have to do is to enter the relevant details about the income and expenditure. This will not only allow you to get a good idea about your financial standing at a glance but also provide you with details about your cash flow. This is why this template can be used by not only individuals for home based budgeting but also by small business owners and sole proprietors.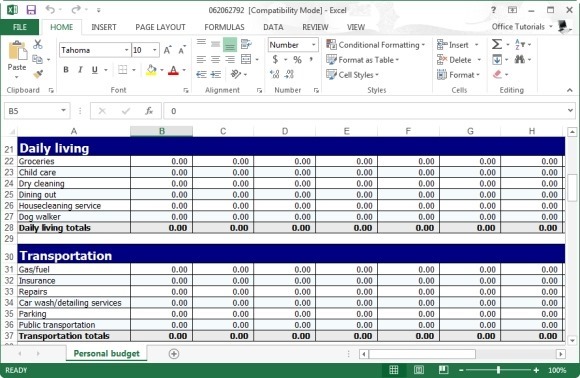 The sections in this template allow managing your personal budget on a monthly basis, as well as to track your yearly income and expenditures. The monthly sections make budgeting and forecasting quite easy and all the added information is automatically summarized at the end of the worksheet, to show total expenses and the amount of cash that is short or in excess (savings), at the end of each month and at the end of the year.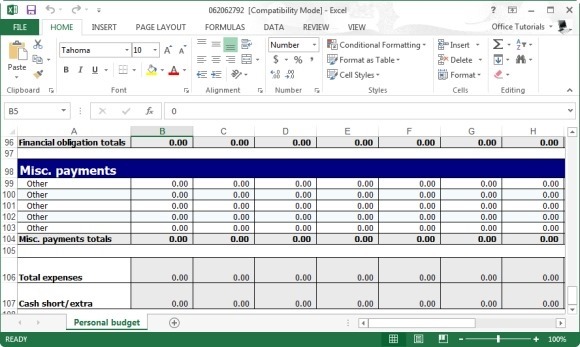 This Excel template is compatible with Excel 2003-2013. As the template is in Cab format you will have to extract the file to reveal the template.