For those who work as a professional in the medical services industry, medical documents and forms are something that they go through on a regular basis. Office.com offers many Microsoft Office templates and one of them is the Patient Registration Form Template. This free patient medical registration form works best with Microsoft Word 2013 but also has backward compatibility with earlier versions.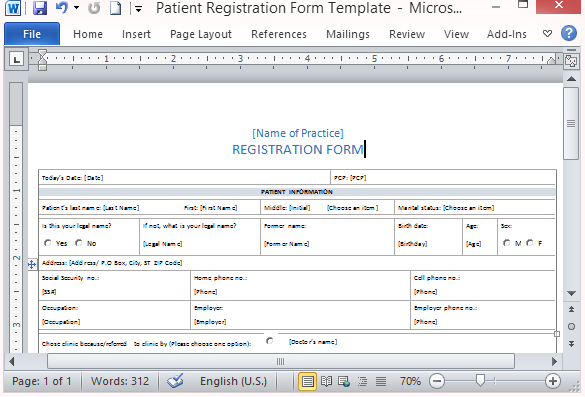 This patient registration form can be filled out on your computer or can be printed out and filled out by hand. Either way, you can use this form for patient appointments in your medical office for your new or walk-in clients, or to update the medical records of your existing ones.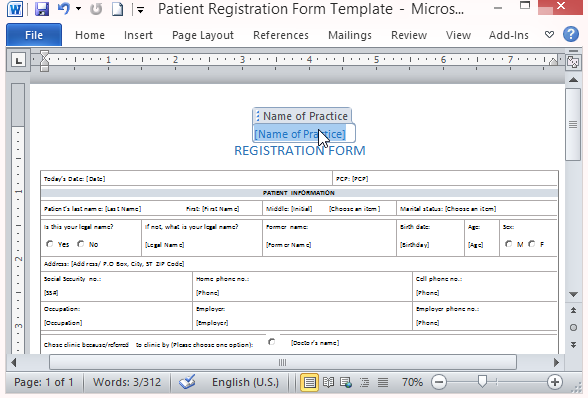 You can also use this patient registration form to get more clients electronically and make it convenient for your patients on their next appointment. You can email your patients this registration form, or post it on your website for them to download and fill out at their own convenience. Then they can print and present the form to you on their next appointment.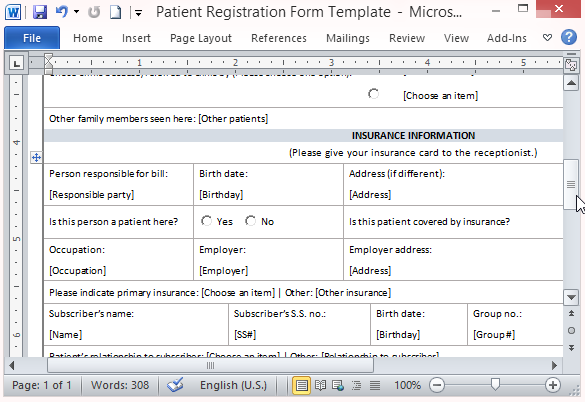 This patient registration form contains patient information like Contact Details, Occupation, Birth Date and Age, Marital Status, Employer Information, Social Security Number, and Date of Registration. This form also contains important Insurance Information such as Person Responsible for Bill, Birth Date, Address, Insurance Coverage, Primary and Secondary Insurance Details, and Policy Numbers, to name a few. Lastly, this form has a record of Emergency Contact Details as well.