There has been a lot of debate over the use of genetically modified seeds and their potential hazards to human health. In fact, many countries of the European Union went as far as to ban or restrict genetically modified food. People are also moving towards healthier organic food, and this is why there is a need to discuss this topic in great detail. The Free Organic Wheat PowerPoint Template can be a very useful template for creating presentations about organic food.

Organic Vs Genetically Modified Food
You can use this template to not only discuss wheat but also the pros and cons of consuming organic instead of genetically modified food. This template comes with a greenish background design depicting an image of wheat. There are a few sample slides that provide some basic layouts that you can edit to design your slides.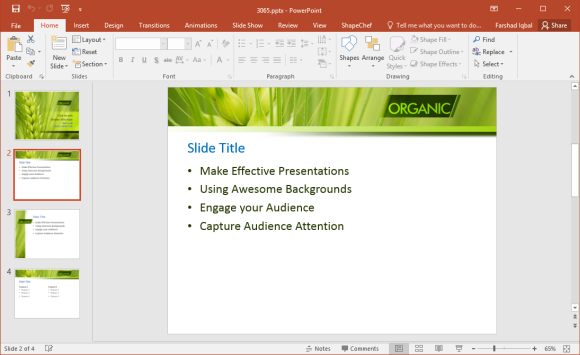 Discuss Organic Wheat and Organic Food
The good thing about this template is that the background design gives a calming visual effect due to its light green color tone. You can also add shapes and text-boxes to create an overlay that further hides the background, where needed. Alternatively, you can keep more transparent placeholders to reflect the elegance of the wheat themed background design.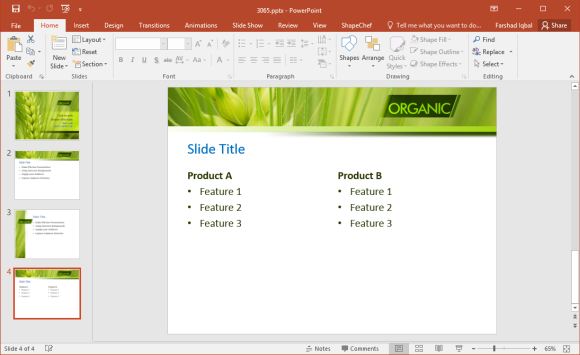 You can use this free PowerPoint template with PC and Mac editions of PowerPoint. This is a PPTX template. This means it has been by default designed for PowerPoint 2007 and later editions, however, you can convert it to a PPT file for use with older editions.