The ocean is an inspiration for many artists. In fact, the vast ocean itself is truly inspiring. Aside from its calming and cooling effects, it also draws people towards it because of its power. So if you want to channel the powerful, arresting, calming, and tranquil effects of the ocean, you can do so with ocean-inspired PowerPoint presentation templates.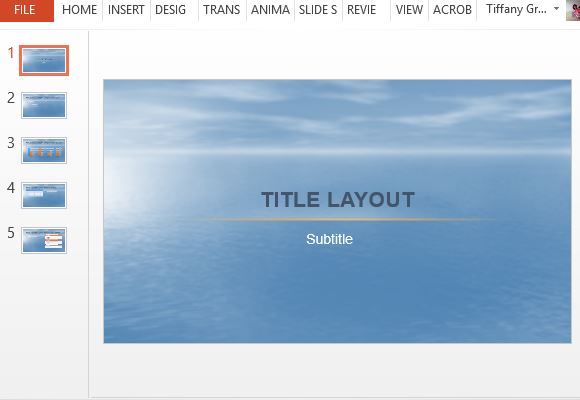 You can use the Free Ocean PowerPoint Template to showcase the beauty of the ocean against your own beautiful content. This template features an expansive image of the rippling blue ocean and above it, the same blue sky faintly dotted by clouds. The two meet subtly in the middle, separated by a bright yellow line with outerglow, resembling the sun and showing the horizon.
This Free Ocean PowerPoint Template can be downloaded and used many times for free. It is also versatile enough to be used for all kinds of presentations, whether for office, school, or personal use. Whether you are creating a nature-inspired presentation or a corporate report, you can always be sure that your presentation always looks stunning and professional.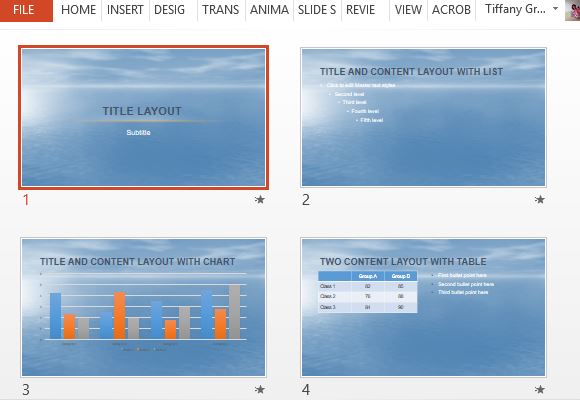 This template maintains its relaxing ocean theme throughout, so that it remains easy on the eyes even if you include texts, tables, figures, charts, and graphs. These objects even come out well-coordinated because the theme is already set for you. However, if you want to change the color scheme to suit your preference or branding, you can also do so by clicking on the Design Menu in the Ribbon.
Furthermore, you can customize the slides by adding your logo and slogan in the master slide and have them appear throughout your slides. You can also add your contact details and website as a header or footer.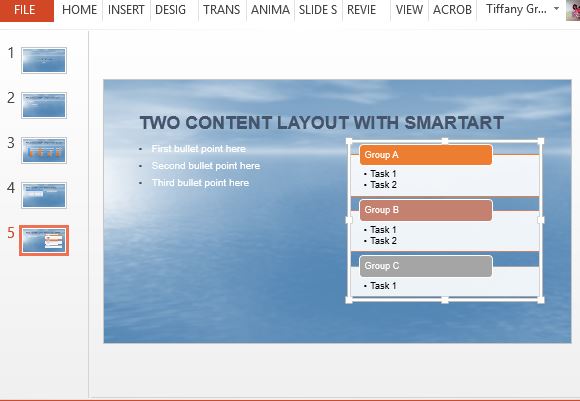 You can upload this free ocean template to your OneDrive account so you can access it anytime you need to create a cool-looking presentation.