Dark doesn't have to always be so dull. When creating presentations, people often opt for light and bright colors without knowing that dark presentations also give an air of sophistication and modernity to any slideshow. One such example is the eye-catching and powerful presentation template that we have below.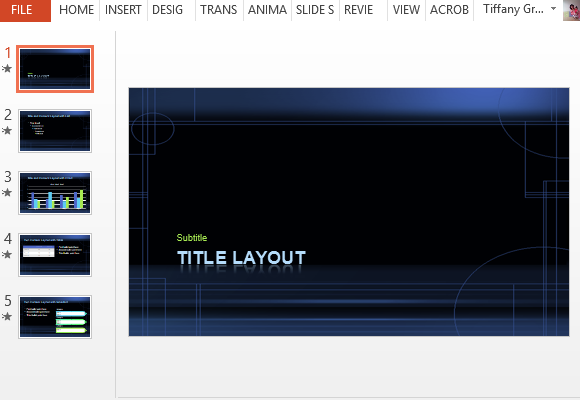 The Free Nightfall Abstract PowerPoint Template is all about mystery and sophistication with its solid black background subtly framed by a gradient of blue streaks and faint geometric lines. The overall look is modern yet classy while still serving its function of presenting your information in a way that is clear and easily readable for your audience.
This nightfall-inspired PowerPoint template is downloadable for free, with backward compatibility with earlier versions. Still, it's perfect for latest PowerPoint editions and for creating widescreen presentations for business, school, or home use. This template is also ideal for many industries such as education, design, fashion, engineering, architecture, computer engineering, and many more.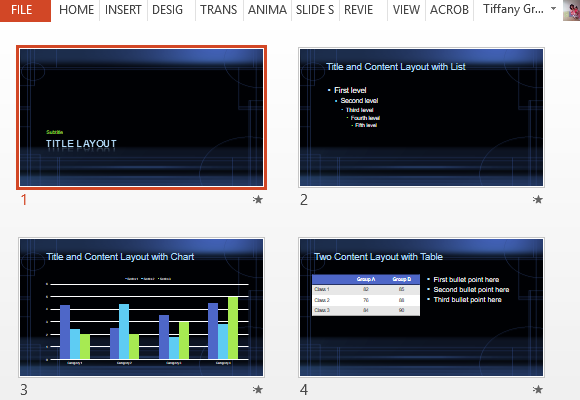 This Free Nightfall Abstract PowerPoint Template contains a set of predesigned slides that you can readily use. By clicking on New Slide, you can populate more sets of slide layouts to choose from; so that you can effectively and concisely present your content, whether it is in the form of tables, text, charts, diagrams, or images.
Whatever your content may be and however you may want to present each slide, you can be sure that your presentation will always look cohesive and professional. The text is also in bright yellow and solid white, which is excellent in setting off against the dark background for high visibility of your content.
To add new slides, you can select from the wide range of predesigned slides. You can also rearrange, delete, and duplicate the slides that you need. You can even use the Blank slide to create your own slide layouts.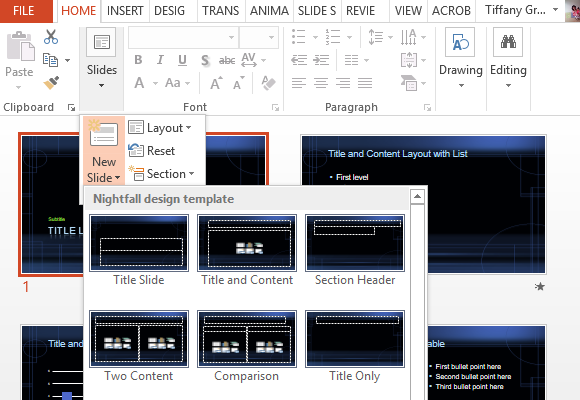 To further customize your presentation, you can change the theme and the background, as well as the visual elements to suit your company colors. You can also add your company logo and slogan, as well as add headers and footers to further make the template yours.