When you pass by a newsstand, it is not difficult to see what is in the daily headline. This is because newspapers are designed and laid out to be easily readable even from afar so as to catch the attention of passersby. Such journalistic principles of readability and attention can be channeled to your presentation through the Free Newsprint PowerPoint Template.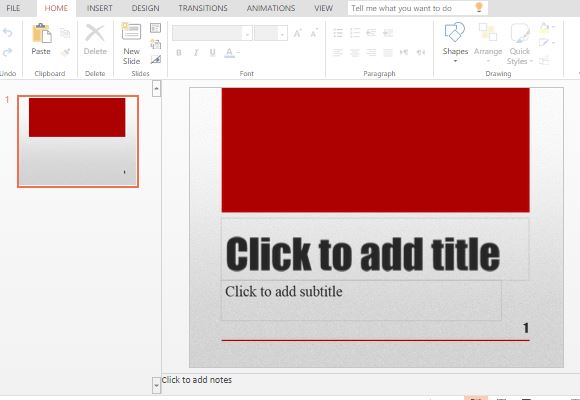 This Newsprint PowerPoint Template features a high contrast design utilizing red and light grey to easily draw the attention of your audience towards your content. It also contains solid and bold fonts, especially for the headers, to be highly readable for your audience. This type of design is professionally created to look like a newsprint.
Simple, Solid, and Straightforward
This Newsprint PowerPoint Template contains a set of premade slides that each have different layouts to allow you to present your information in different ways while still retaining the same theme. To view this layout and complete your presentation, simply click on New Slide on the Home menu in the Ribbon.
From here, you can select the professionally designed layouts that will populate. With this, you can include tables, graphs, charts, diagrams, blocks of text, and even lists to your presentation. You can even reuse this template for other topics and just rearrange your slides and create your own content.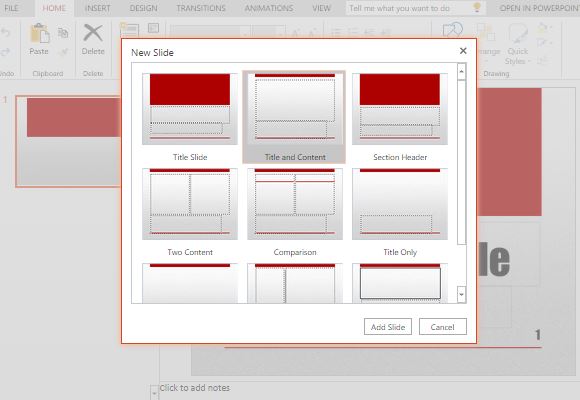 Because of this template's versatility, you can use it for various presentation needs whether for business, office, school or personal use. This PowerPoint template is even perfect for topics on journalism, publishing, design, broadcasting, news, media, and many more.
Mobility Anytime and Anywhere
If you are the type who is always on the go, this template is also perfect for you. It is in PowerPoint Online, so you simply need to access Office Online and log on to your account. This makes remote collaboration on any presentation project easy and hassle-free.
Additionally, the template also makes it easy for you to share your presentation with other people, as well as control who gets access and have editing privileges. You can also opt to save the template in to your own device and privately edit it from there.
Go to Newsprint PowerPoint Template