From music student to full-on audiophile, there will be times when you may need to create presentations about music or slideshows where you want your musical personality to stand out. If this is the case, then you need to have a music-themed template handy. This template must be general-purpose and convenient, so you can easily access, update, customize, and share your presentation even when you're not on your computer or if you are on-the-go.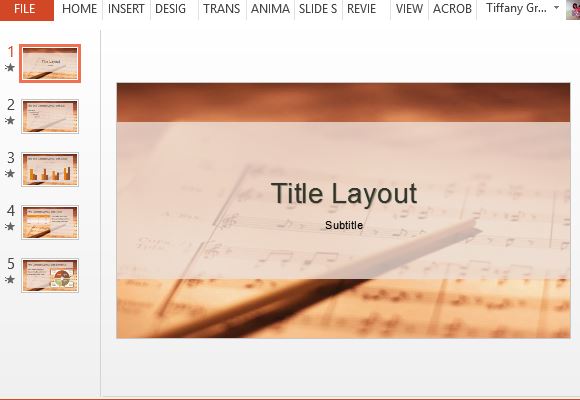 The Free Music Sheet PowerPoint Template is an ideal template for those who are into all kinds of music and want this to reflect on their presentations. This template is free to download, use, and reuse, so it can be your go-to template for all your presentation needs. This means no more hassle and unnecessary costs when it comes to creating professional-looking presentations.
This template features a cohesive theme that is professionally designed for widescreen presentations. For the background, it has a a music sheet that has a brown or sepia filter, making it look elegant and even nostalgic. There is a white transparent shape overlay on each slide to make your content stand out.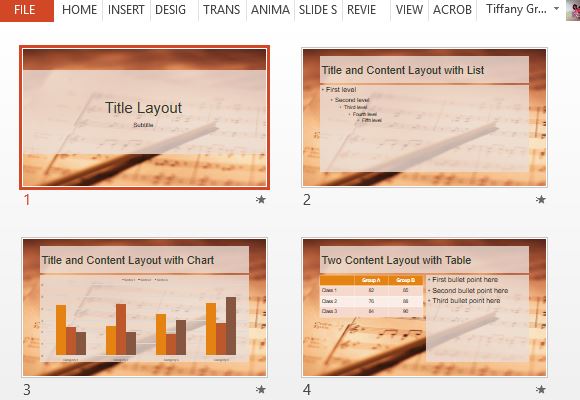 The template contains 5 premade slides that all have different layouts. There is a title slide, title and content layout with list, as well as layouts for graphs, tables, and charts. There are also sample entries on the slides that give you a good idea of how your own presentation will look like. The objects such as tables and graphs all have coordinating and complementary color schemes and designs to match your presentation theme. Still, if the existing design is not your cup of tea, you can always change them by clicking on the object and going to the Design menu in the Ribbon.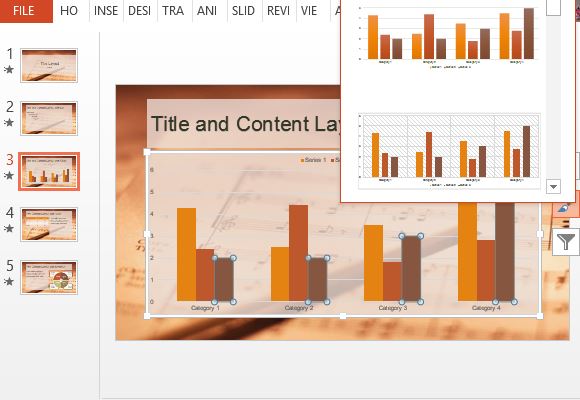 You can also add more slides by duplicating the existing ones or by clicking on New Slide in the Home menu. By adding new slides, the template allows you to take a look at many other layout options that perfectly match your template and theme. You can also use a pre-designed blank slide to create your own layouts.