Need a quick and easy mechanism for making your monthly budget in Excel? We have just the template for you. The Simple Monthly Budget Template for Excel is a free template at office.com which comes with a comprehensive set of sections to help you create and track your monthly budget with great ease.
Sections for Income, Expenses, Percentage of Income and Balance
This template provides separate sections for entering your monthly income, monthly expenses, percentage of income spent and a chart showing your balance. Since the template comes with formulas, charts and filters, there is no need to add your own formulas or to go through the hassle of customizing the template.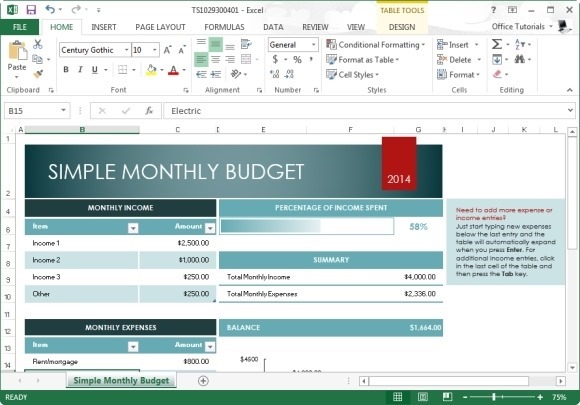 The monthly income section provides sample text for entering income sources, whereas the expenses section too has some sample expenses that you can replace according to need. The template is not only laid out in a neat manner but also serves as a good example for how to manage your budgeting tasks by keeping a record for them. So even if you are new to budgeting tasks you might find this template quite useful.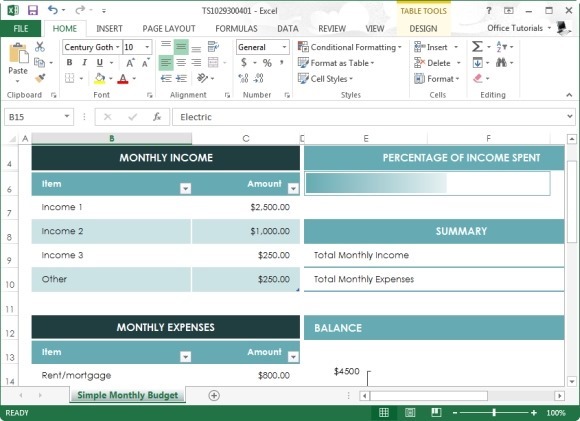 Easily Expand Sections
In case you require adding more expense or income entries, you can begin typing below the last entry for expenses to expand the section. This will result in the table expanding automatically, when you hit Enter. For adding additional income entries, you can click the last cell and hit the Tab key.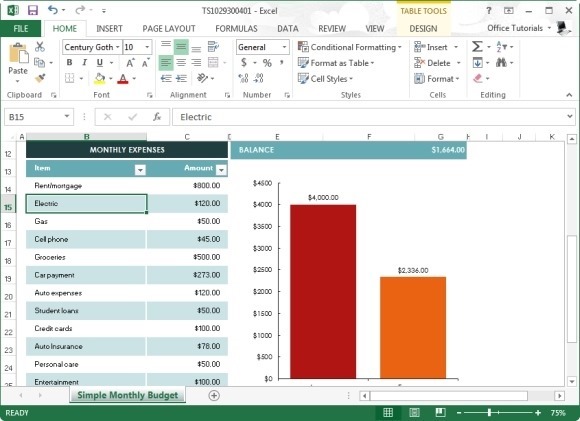 This Excel template has been specially designed for Microsoft Excel 2013.