Making meaningful slides with an appropriate marketing plan can require diagrams, charts and timelines, with each aspect of the plan laid out in an easy to grasp layout. If you are looking for a free template that can help you make a marketing plan then the Marketing Process Presentation Template for PowerPoint can be a good option.
The opening slide of this PowerPoint Template comes with a globe with men dressed in suites, which can be symbolically used for presenting a marketing strategy by customizing this slide with a company logo and title.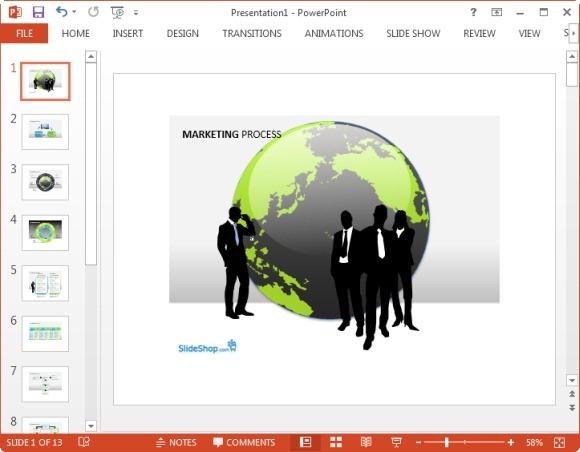 Editable Marketing Process Diagrams
This marketing plan template comes laden with SmartArt Graphics and editable diagrams which can help you create professional looking presentation slides with the aid of diagrams that can be used for depicting different types of processes and milestones.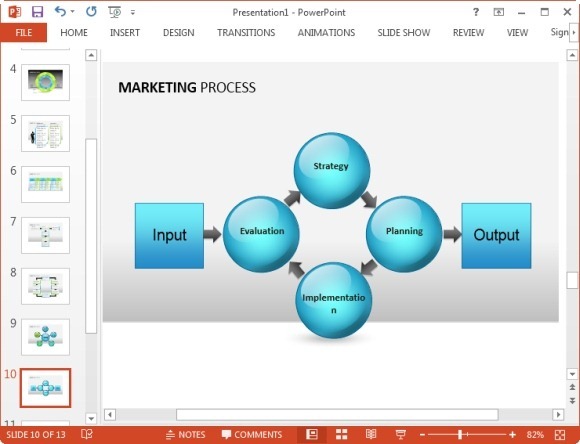 Easily Create Professional Marketing Diagrams
The template has circular diagrams, hierarchy charts, comparison slides and other types of layouts which are ideal for showing a marketing plan or process. The sample diagrams can also be modified according to need to adjust them for showing content according to your specific requirements.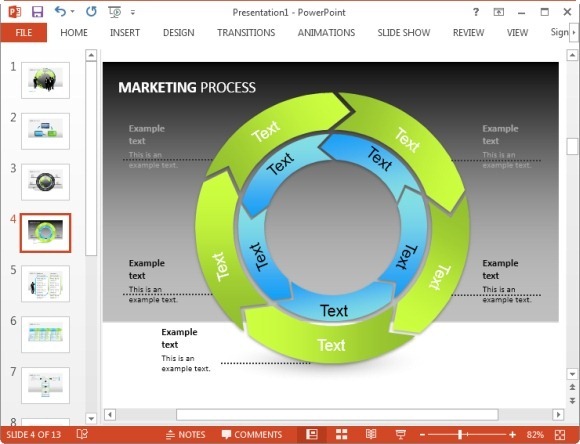 While this template has been designed for marketing related presentations, you can also use it to create other types of process diagrams and use the sample content to depict anything from a scientific process to an organizational structure, tree diagram, etc.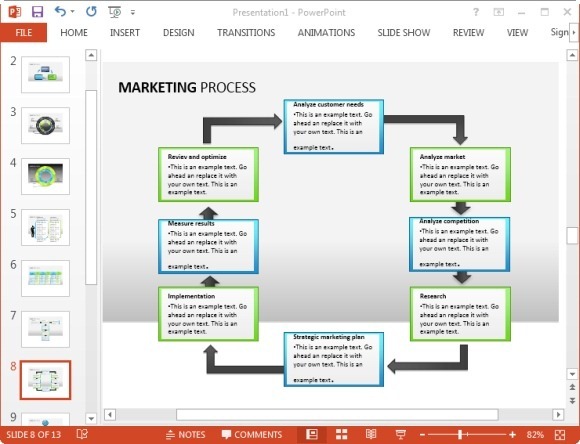 This free marketing plan template is compatible with PowerPoint 2007 and later versions, including PowerPoint 2010 and PowerPoint 2013.
Go to Download Marketing Process Presentation template for PowerPoint