There will be many instances in your company where you have to keep a logbook. A logbook may be necessary when you need to track visitors coming in and out of your office, track your office supplies, monitor purchases, or really just about anything. It is a very handy reference if you want to see what is going on in different aspects of your company.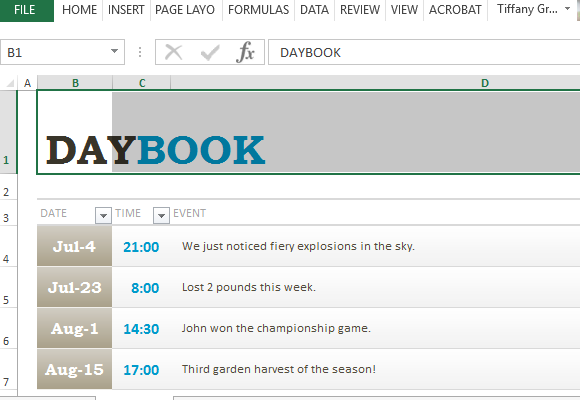 The Free Logbook Excel Template is a great logging tool that can help you keep track and record whatever it is you need to log for your company, department, or organization. This Excel template is free to download and can be used multiple times, so you can be sure that your logbook looks organized and perfect for whatever you need to log.
This logbook template also has a generic design, with clear columns to differentiate the various information that you need to record. This is the Date, Time, and Event. The Date can automatically update, while the time can be set to easily record for you. You can also record events as they happen in the logbook by either printing out or opening the log on your computer or via OneDrive on your tablet or smartphone.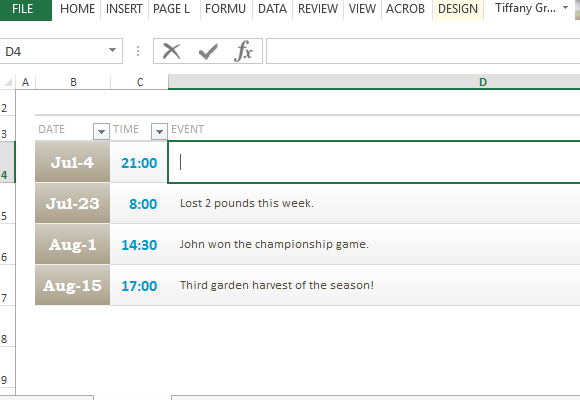 The template already have sample entries to give you a good idea of what your own logbook will look like. You can just edit or delete the sample entries and replace them with your own. Furthermore if you have a lot of entries, you can easily filter through the information using the date and time filters. This allows you to zero in on the information you want to see.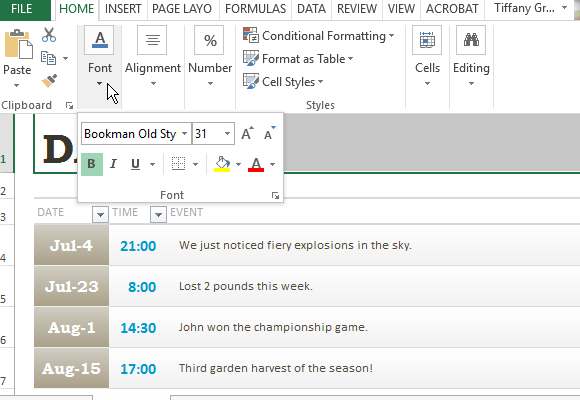 Also, by uploading this to your OneDrive account, you can easily share your logbook online to your colleagues, managers, or other people so they can also be updated with the events as they happen.