Unknown to many, a literature review is a lot different than a book review. So if your professor asks you to make a literature review, don't hit the bookstore for some young adult fiction just yet. A literature review is actually a scholarly paper that tackles academic studies, journals, articles, and other research material that are related to your topic and field of study. Unlike a book review, a literature review is very formal, with strict writing styles.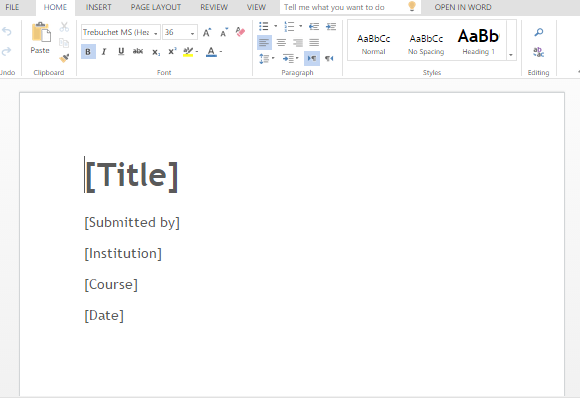 Before you get daunted by the idea of writing a literature review, try this next template from Word Online. The Free Literature Review Word Template can help make writing literature reviews a breeze with its simple and easy layout. Designed to impress but also to clearly and concisely present all your information in the right academic format.
This free Word Online template is printer-friendly and can help you cut the time in writing your own literature review. It features a standard academic format with a catchy cover page that can impress even the most discerning professor. It also has a complete format with headings and text styles that keeps your paper organized.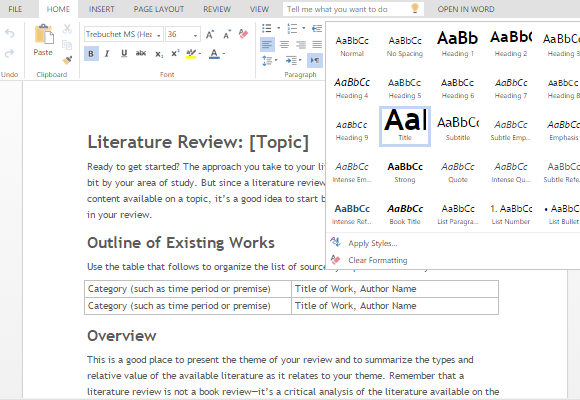 To help get you started, this literature review template has sample text to give you a picture of how your paper will look like. The text placeholders also serve as a guide so you know what information to put in various parts of the Word Online document. This function makes it easy for you to concentrate more on the content and less on the aesthetics because this template will take care of that.
Whether you are a beginner or an advanced Word user, you will find something to pique your interest in this template. Its format makes the task of writing an academic paper less intimidating. The tips scattered throughout the template will also provide you confidence and insight for your own literature review.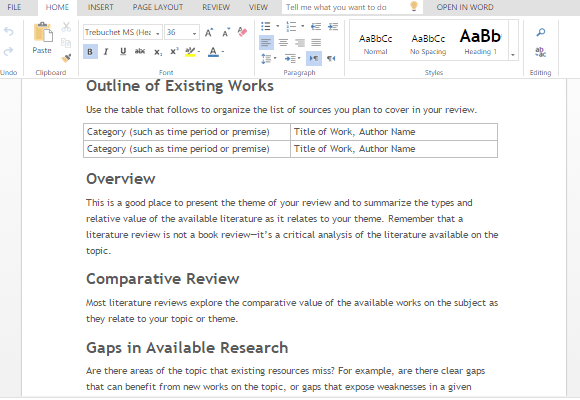 As a Word Online template, you will find that this is also easily accessible so you can update it anytime you have something new to add. Just use any smartphone, tablet, or computer so you can open a browser to go to the Office Online portal.