Anyone who is into food photography, food styling, hospitality, or the food industry would probably need to create presentations to showcase their food offerings and tickle the fancy of any foodie. To complement your sumptuous food, you of course need to showcase it in a beautifully styled presentation template.
The Free Food Presentation Template for PowerPoint is a great template that you can use for creating delicious-looking food presentations. This template has a crisp light cream background that showcases your menu items or food photography.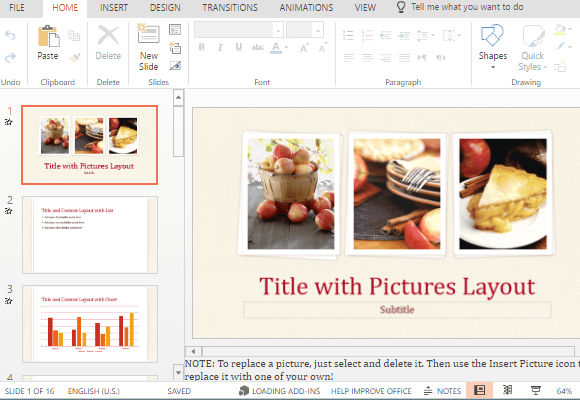 This food presentation template is designed especially for anyone in the food industry. It features 16 slides specially designed for all kinds of food themed presentations. Anyone who has to tackle anything about food will find this template very useful. It is also created to showcase different foods and make your audience's mouth water.
This template starts with a colorful and vivid set of food pictures laid out side by side across the title slide. Then, you can type your title and subtitle below. This is followed by other slides that allow you to include various objects into your own presentation, encouraging you to have fun and have variations in how you present your content.
The template has various layouts for tables, lists, graphs, charts, diagrams, captioned photos, and many more. It's just up to you to rearrange the slide to suit your own presentation flow. You can also delete and duplicate the slides that you don't need, so that you can better customize your own presentation content.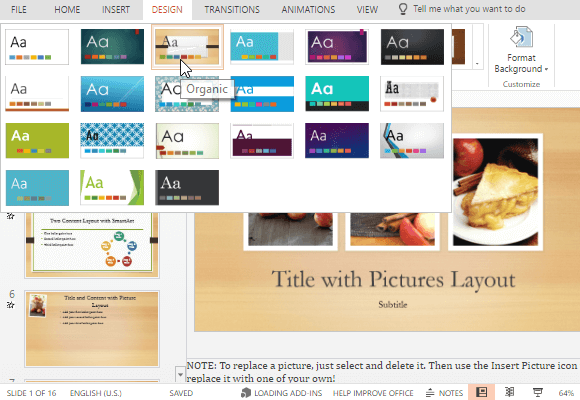 As for the theme, the template has a red theme that draws the eyes to the presentation. The objects such as tables and charts are also designed to complement the look of your presentation theme. You have the option to customize the theme based on how you want your own presentation to look. You can also choose from the ready-made theme available in the Design menu.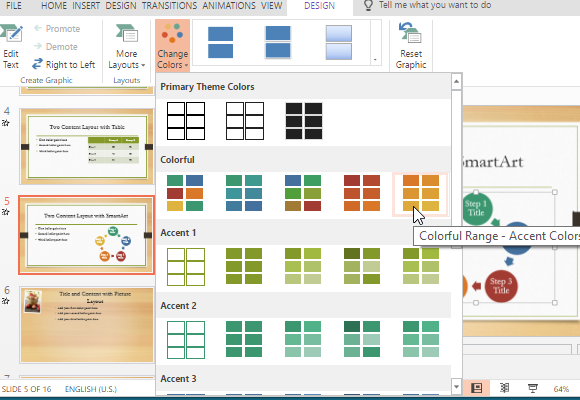 As for the images, you can change them to your own images from your own computer.
Go to Download Free Food Presentation Template for PowerPoint