It's always fulfilling to see your progress after you spend hours on workouts and revolving your lifestyle to being healthy and fit. It is not enough to look in the mirror though. To really track your progress and know how much you are improving and getting close to your goal, there are many free Office templates that you can use.
The Free Fitness Plan Maker for Excel is a comprehensive fitness plan template that you can use to track your weekly fitness progress. With this template, you can log your workouts as well as record your weight and vital measurements.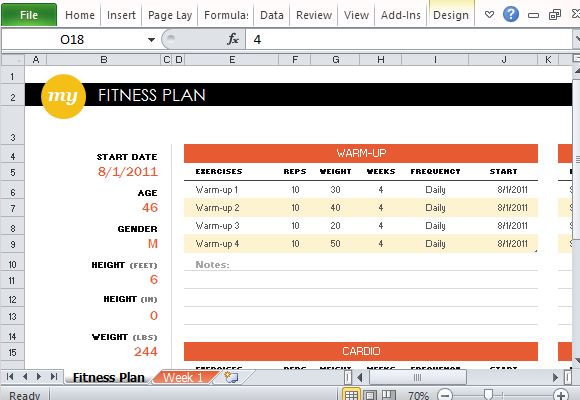 This Fitness Plan Maker is a template that contains a Fitness Plan tab. This tab sets your fitness goal. It has your list of basic fitness information such as Start Date, Age, Gender, Height, Weight, Chest, Waist, Target Body Fat, Current Body Fat, Target Body Mass Index (BMI), and Current BMI. These measurements are measured in feet and inches.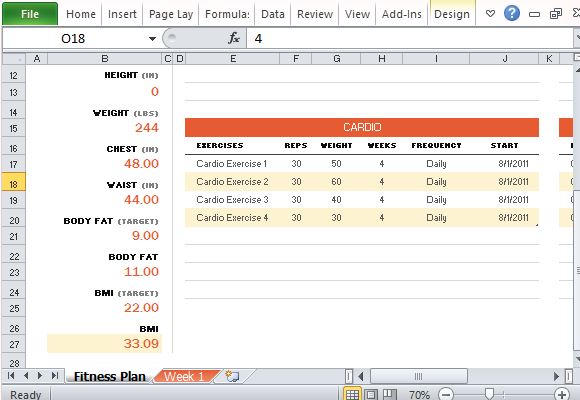 It also contains tables for various workout activities. This records your regular exercises and its various phases. It contains your Warm-Up, Strength, Cardio, and Cool-Down exercises in various tables. Each table contains the types of exercises under each category. It also lets you record the Reps for each exercise, Weight, Weeks, Frequency and Start.
You can use this template for your personal fitness goals or you can encourage the rest of your family, friends or office colleagues to have a healthy lifestyle and get fit with you to make your workouts more fun and enjoyable. This is also a great running log to help you lower your blood pressure, burn your calories and fats, have a smaller waistline, relieve stress, have a sense of well-being, create a healthy habit, and have an overall better lifestyle.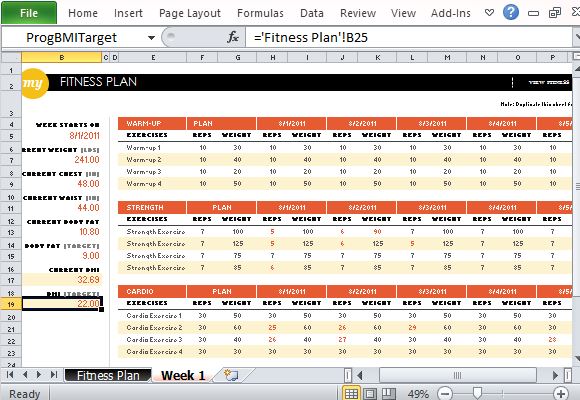 This free Excel template is compatible with Excel 2013 and earlier versions.