When making investments, it is important to have a portfolio that you develop over time. Your portfolio must be impressive and detailed. Among the many free templates, a good investment template at the Office portal is the Free Financial Portfolio Template, which is free-to-use and impressively professionally designed.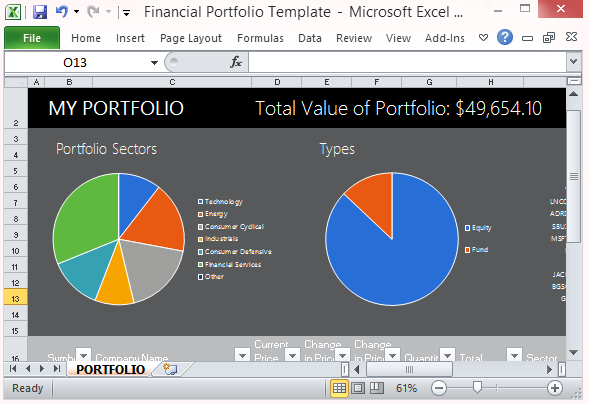 This Free Financial Portfolio Template for Excel 2013 is a powerful tool you can use to manage your financial portfolio. The app in Excel connects to the internet, through Bing Finance, to gather data from stock and investment websites in real time. The template allows you to add, modify and track stocks and funds in your investment portfolio, keeping you on top of your financial investments. The template conveniently shows you data not only in figures but also in visuals, like charts and quotes in the spreadsheet.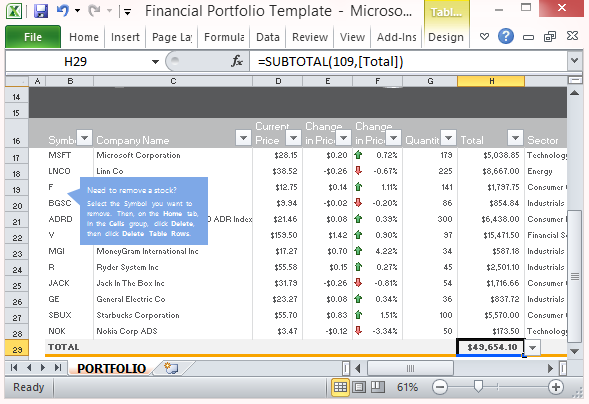 Although free, this financial portfolio template is superbly designed, with visually attractive and informative pie charts, allowing you to easily see at a glance how your portfolio is built.
You can also easily personalize fields that you prefer to be displayed on the worksheet, through convenient filter options using the drag and drop feature that comes in the template. This allows you to zero in on specific information you want to manage and analyze within your portfolio. Furthermore, this template can be embedded into PowerPoint presentations.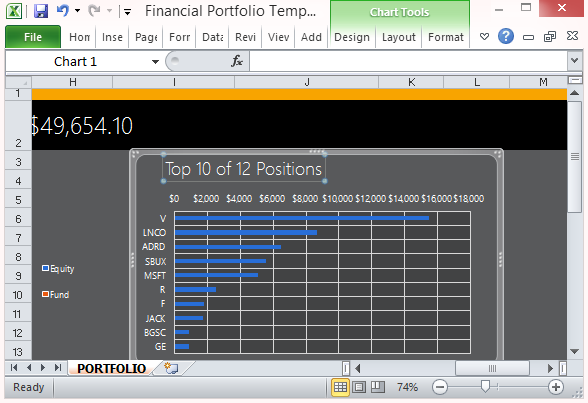 This free template is compatible with Excel 2013 and also works with older versions.
Go to Download Free Financial Portfolio Template for Excel 2013