Keeping tabs of your activities and ensuring that all your tasks and plans go according to schedule can be hard enough. But what if you have to do this on a bigger scale, like managing the schedule of a group of people? Now that task is daunting.
The Free Excel Templates for Making Group Schedules have been designed to make your job easier by allowing you to plan and sync the schedules of every member of your group in one clean format.
Track Your Group Schedule
With the Green Group Schedule Maker Template for Excel, you can track your group's deliverables and schedules anywhere you are. This is because the template is in Excel Online, making in very convenient and mobile.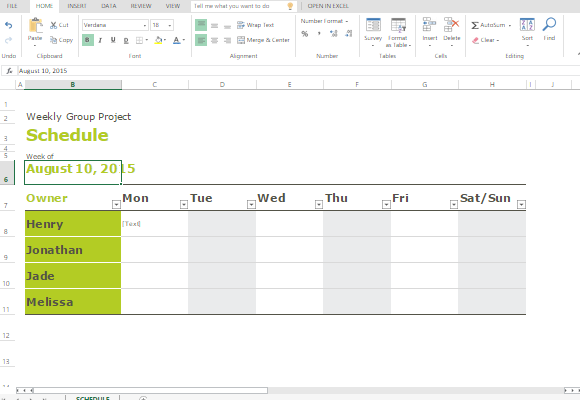 As a cloud-based template, you can access and modify it just by opening a browser and going to the Office Online portal where the template is found. From here, you can make changes and collaborate with your group, so that your schedules are available for all in one platform. After modifying or updating the group schedule, you can easily save it on the cloud so that others with access to the file can see it as well.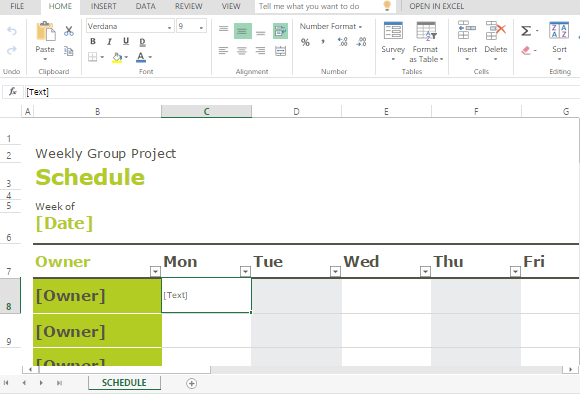 The template features a green theme that is easy on the eyes. It has a table for the schedule. In the first column, the group members are listed on each row. The following columns are the days of the week, so that you can assign tasks or they can plot their schedules for the week. With this easy format, you can see which person may be loaded or free for the week.
Go to Green Group Schedule Maker Template for Excel
Set Your Team Up for Success Week After Week
For another look to your weekly group schedule, you can use this more formal-looking Weekly Group Scheduler Template for Excel. This Excel Online template allows you to conveniently schedule the tasks and assignments of everyone in your team, while specifying their responsibilities for the week.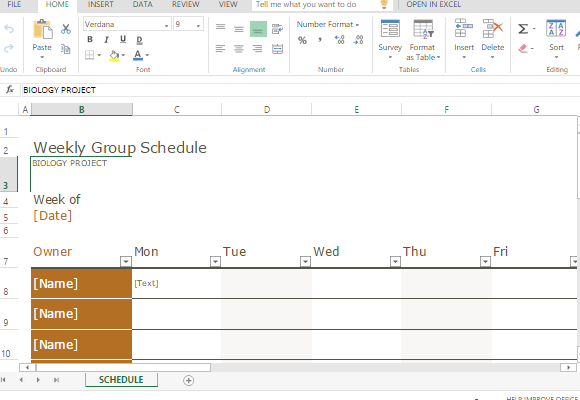 This template is also perfect for monitoring the progress of each member of the team, so that all your tasks are in sync and on schedule. With this group schedule template, you can also be sure that your weekly goals are met, making it perfect if you are at work or in school.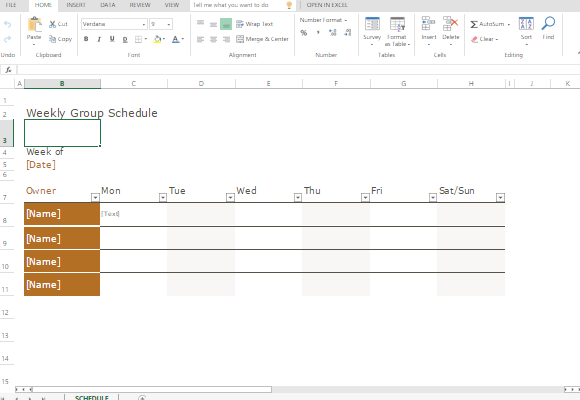 You can use this for planning an event, working on a project, managing departments or teams, or even for group vacations.