Graphics and images are great ways for you to add some interesting things in your slides. Whether you are creating a PowerPoint presentation for your company or school, you can make use of graphics and images in an informative way through diagrams. Diagrams allow you to create visuals that contain different kinds of information, to enable you to present it in a concise and interesting manner. However, creating diagrams is not that easy. It can be tedious and time-consuming, especially if you don't have much of a PowerPoint or graphic designing background.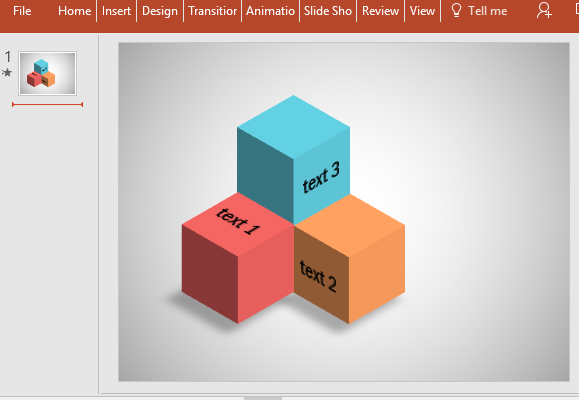 With the Free Editable Cube Diagram Template for PowerPoint, you can easily create cube diagrams in less time, making your presentation more interesting and impressive. This template is a great template you can always go to if you want to list things, create comparisons, or classify ideas together and present them in a beautiful way.
Featuring a set of 3D cubes that come as stacked boxes in different colors, this cube diagram template for PowerPoint presentations is versatile enough for all kinds of purposes. The boxes are eye-catching and impressive so you can be sure that your presentation will stand out. It also contains a shadow effect that adds depth to the cubes.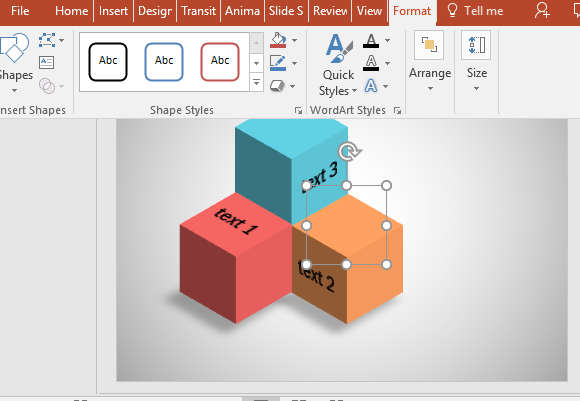 If you want to change the color of the cubes, you can click on the cubes and then click on the Format menu. Here you can change the shape colors and outlines under Shape Styles or use Word Art styles to add flair to your text. You can also change the text by clicking on each of the 3 placeholders and typing your own words or short phrases. Just remember to adjust the font size to make sure it fits the cube.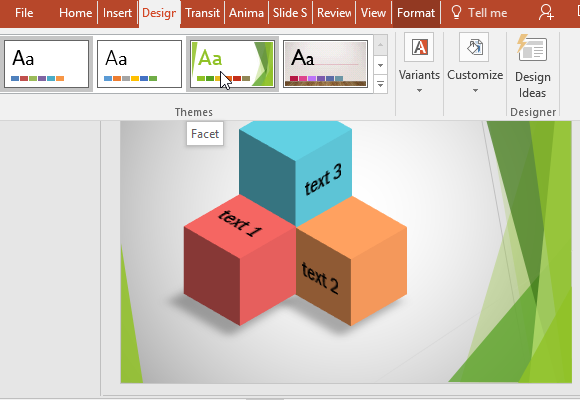 The diagram is also set against a white and gray background with a subtle vignette effect. You can change the color of the background by editing it under the Design menu. You can also apply the styles of your own presentation after you insert this template to your existing deck.