When it comes to fashion, trends come and go. However, one of the rarest things that stay to be a classic is the universal blue jeans denim. Whether you are a male or female, young or old, you can be sure to look great wearing a pair of blue jeans. Blue jeans crosses social statuses, jobs, genders, and many more boundaries. When it comes to PowerPoint presentations, you can also break the ice with a universal denim design slideshow theme.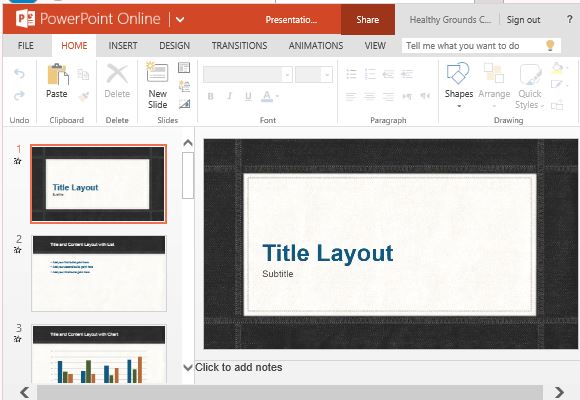 Universal and Timeless Stitched Denim Design
The Free Denim Design PowerPoint Template is a PowerPoint Online Template that you can use for many presentation topics, with a design and message that many of your audience can relate with. This template is best for presentations about fashion, textile industry, manufacturing, arts, construction, scrapbooking, photography and so many more.
The template features the ever-popular denim design that can be used from clothing to bags, accessories and many more. It features the texture of denim and a white stitching along the slides to resemble a pair of blue jeans denim. The texture and color is specially designed to resemble a pair of jeans with subtle brushed detail to add more texture and interest. Still, the layout and overall design looks clean, fresh, streamlined and harmonious with all the slides.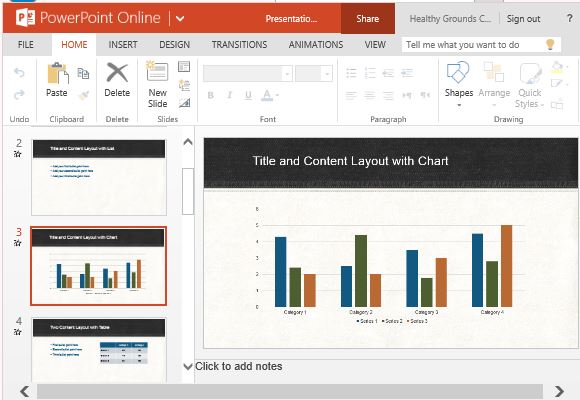 Wear Your Blue Jeans on Your Slideshow
An outstanding feature of this Free Denim Design PowerPoint Template is that it is a PowerPoint Online Template so you can use your browser to access the template and hundreds of other free Office templates. This makes it convenient because all you have to do is login your Microsoft or OneDrive account using any mobile device or computer. Alternatively, you can still choose to save the template to your own computer and edit it from there. With many businesses depending on the cloud these days, this PowerPoint Online Template makes things even easier for you to share this presentation and collaborate with your colleagues.
This Free Denim Design PowerPoint Template has 12 sample slides each with its own professionally designed layout. These various layouts allow you to present your data in visual ways such as tables, charts, graphs and diagrams, as well as photos.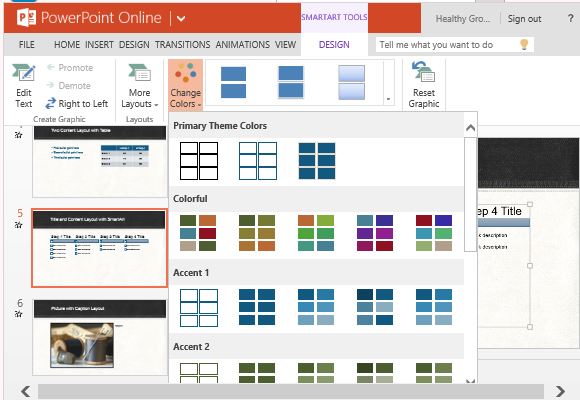 Customization is also easy because you can take advantage of PowerPoint's preset themes, styles and color schemes.