A tie can say a lot about a person. Even if you are wearing something as generic as a suit, you can always make your personality pop up with splashes of colors using your tie. A tie is one of those clothing accessories that can brighten up the outfit and you can do the same with any presentation.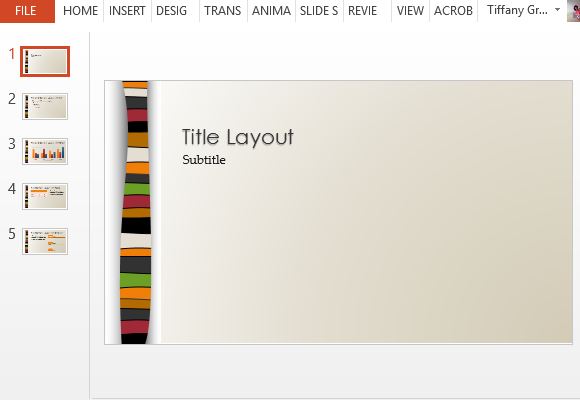 Using the Free Dad's Tie Template for PowerPoint, you can create professional-looking presentations with some color and personality. This template is free to download and use template, making it your perfect go-to template for home, school, organization, or company slideshows.
This template features a solid cream-colored background that beautifully and clearly sets off the multi-colored vertical object on one side, which resembles a striped tie. This design makes your whole presentation look professional yet still with a touch of quirk and color. This template is perfect for school, office, or personal use, from school reports to financial proposals, and many more.
The template contains 5 pre-made slides that show you the many ways you can present your information using the template. You can include tables, charts, graphs, and lists, while ensuring that your whole presentation will always look uniform and professional because of the coordinating themes and styles that perfectly match the template and each slide.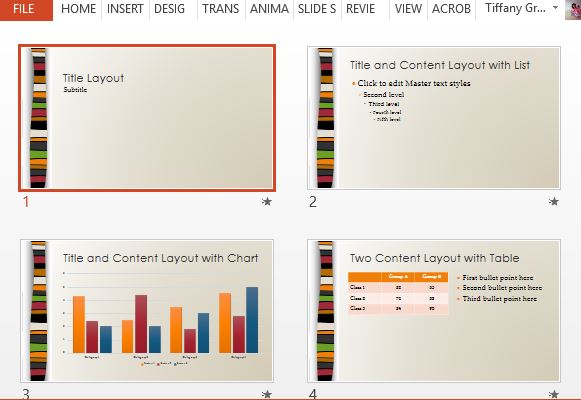 You can also duplicate these slides as well as add more slide layouts by clicking on New Slide in the Home menu. From here, you can see the many other slide layouts at your disposal. You can modify and duplicate them as many times as you need. You can also create your very own layout using the blank slide, which you can also use for transitioning from one topic or subtopic to the next.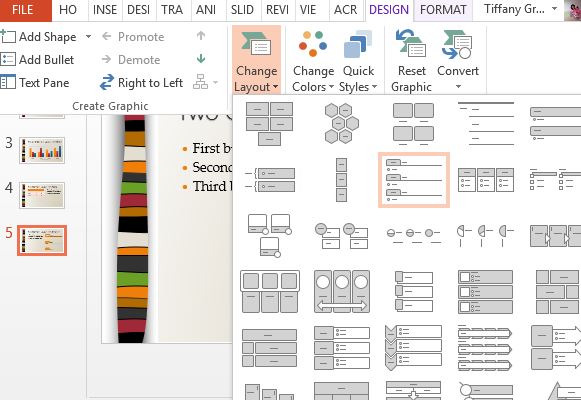 This template can be saved to a OneDrive or some other cloud service account so you can access the template from the cloud whenever you need to create a quick or comprehensive presentation. You can access this anywhere you are as long as you are online, whether through your smartphone, tablet, laptop or computer.