Financial presentations must be no-frills, accurate, and informative. This is especially true when money is involved. However, it doesn't mean that financial presentations should be drab and boring. You can still inject some color and interesting details to such presentations with the help of many financial, money, trade, and currency themed presentation templates such as the one we'll discuss below.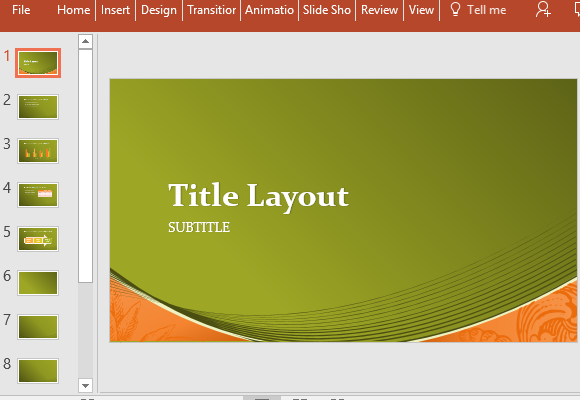 The Free Currency Design Template for PowerPoint is a powerful template that you can use to for many financial and money related presentations. Its theme is similar to actual currency due to the patterns that are present in the slides. It contains subtle floral patterns and thin curving lines, as well as other design elements that are present in many of the world's currencies.
This free template has a mossy green background with a gradient effect. There's also a curved overlay that has an orange floral pattern. This shape is being repeated by very thin black lines that give your slide a look like its currency. This template can best tie up presentations that involve finances and money, such as financial reports, accounting reports, sales, and many more.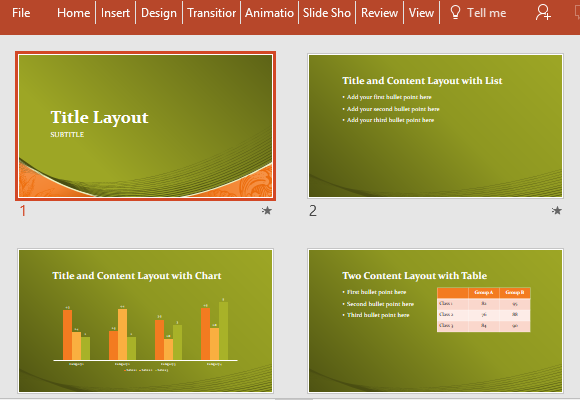 The template has 11 premade slides that you can use as is for your own presentation. You can also delete, duplicate, and rearrange the slides so that you can create your own presentation, include your own data, and still make your whole deck look cohesive with the currency theme.
Each of the slides has its own unique layouts, depending on their purpose. There's a title slide, as well as slides wherein you can insert your diagrams, charts, tables, or create lists and descriptions.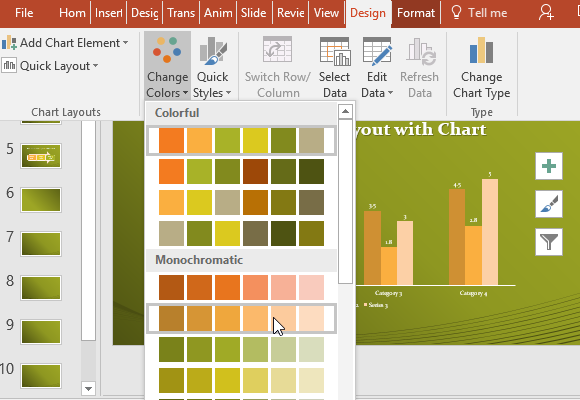 If you need to include your company name or logo for branding, you can also easily do so by inserting your logo on the title slide or throughout the slides, at the bottom.