If you want to leave a major impression on your audience using bold colors, then you can use shades of red. And of course, nothing is as bold as the deep and bold color of crimson.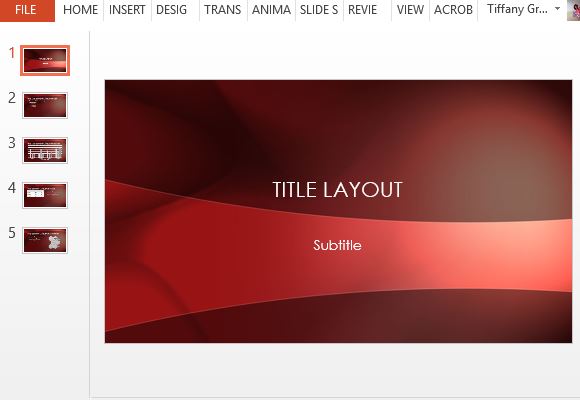 The Free Crimson PowerPoint Template is your perfect statement piece for a memorable and powerful presentation. With just the color itself, you can be sure that you have captured your audience right from the title slide to the end of your slideshow. Still, even with its bold colors, this crimson template makes use of textures as well as interplay of light and dark hues to add more interest to each slide. The font is in bold white text, making it stand out against the bold-hued background. This ensures maximum readability so your audience will not be strained as they progress through your slideshow.
This template starts with a title slide that has textured, abstract shapes. Here, there is a sweeping, curved overlay with a brighter crimson color, used to highlight your subtitle, which is in smaller text. Above this is the Title, which is in larger, more visible font.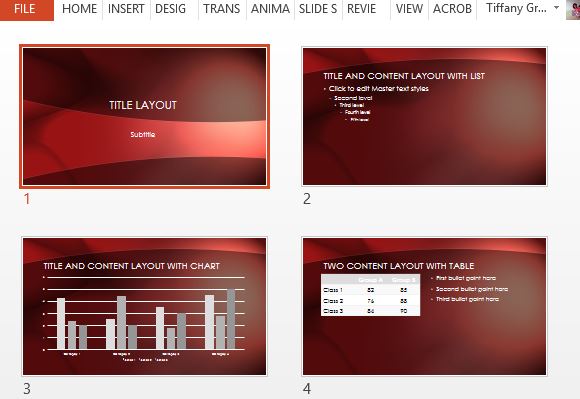 The inside slides also have the same theme, with the lighter, brighter overlay that serves as a border to each slide. Here, you can see the different ways you can present your information, allowing you to be more creative and visual. Still, you can be sure that your whole slideshow will always look professional.
By clicking on New Slide on the Home menu, you can also add and duplicate more slides by selecting various layout options. These layout options allow you to insert graphs, tables, charts, images, and many more objects to make your slideshow varied and visual.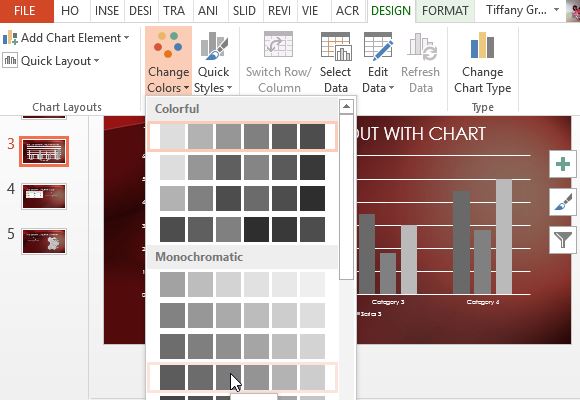 You can customize the font and visuals to suit your design preferences by going to the Design menu. You can also further make the template yours by adding your company logo, slogan, and contact information on the slides.